Deprecated
: Using ${var} in strings is deprecated, use {$var} instead in
/home/lubelscy/diuczko/wp/wp-content/themes/Divi/includes/builder/module/settings/migration/ColumnOptions.php
on line
95
Deprecated
: Using ${var} in strings is deprecated, use {$var} instead in
/home/lubelscy/diuczko/wp/wp-content/themes/Divi/includes/builder/module/settings/migration/ColumnOptions.php
on line
95
Deprecated
: Using ${var} in strings is deprecated, use {$var} instead in
/home/lubelscy/diuczko/wp/wp-content/themes/Divi/includes/builder/module/settings/migration/ColumnOptions.php
on line
97
Deprecated
: Using ${var} in strings is deprecated, use {$var} instead in
/home/lubelscy/diuczko/wp/wp-content/themes/Divi/includes/builder/module/settings/migration/ColumnOptions.php
on line
97
Deprecated
: Using ${var} in strings is deprecated, use {$var} instead in
/home/lubelscy/diuczko/wp/wp-content/themes/Divi/includes/builder/module/settings/migration/ColumnOptions.php
on line
103
Deprecated
: Using ${var} in strings is deprecated, use {$var} instead in
/home/lubelscy/diuczko/wp/wp-content/themes/Divi/includes/builder/module/settings/migration/ColumnOptions.php
on line
103
Deprecated
: Using ${var} in strings is deprecated, use {$var} instead in
/home/lubelscy/diuczko/wp/wp-content/themes/Divi/includes/builder/module/settings/migration/ColumnOptions.php
on line
105
Deprecated
: Using ${var} in strings is deprecated, use {$var} instead in
/home/lubelscy/diuczko/wp/wp-content/themes/Divi/includes/builder/module/settings/migration/ColumnOptions.php
on line
105
Deprecated
: Using ${var} in strings is deprecated, use {$var} instead in
/home/lubelscy/diuczko/wp/wp-content/themes/Divi/includes/builder/module/settings/migration/ColumnOptions.php
on line
130
Deprecated
: Using ${var} in strings is deprecated, use {$var} instead in
/home/lubelscy/diuczko/wp/wp-content/themes/Divi/includes/builder/module/settings/migration/ColumnOptions.php
on line
130
Deprecated
: Using ${var} in strings is deprecated, use {$var} instead in
/home/lubelscy/diuczko/wp/wp-content/themes/Divi/includes/builder/module/settings/migration/ColumnOptions.php
on line
132
Deprecated
: Using ${var} in strings is deprecated, use {$var} instead in
/home/lubelscy/diuczko/wp/wp-content/themes/Divi/includes/builder/module/settings/migration/ColumnOptions.php
on line
132
Deprecated
: Using ${var} in strings is deprecated, use {$var} instead in
/home/lubelscy/diuczko/wp/wp-content/themes/Divi/includes/builder/module/settings/migration/ColumnOptions.php
on line
161
Deprecated
: Using ${var} in strings is deprecated, use {$var} instead in
/home/lubelscy/diuczko/wp/wp-content/themes/Divi/includes/builder/module/settings/migration/ColumnOptions.php
on line
161
Deprecated
: Using ${var} in strings is deprecated, use {$var} instead in
/home/lubelscy/diuczko/wp/wp-content/themes/Divi/includes/builder/module/settings/migration/ColumnOptions.php
on line
161
Deprecated
: Using ${var} in strings is deprecated, use {$var} instead in
/home/lubelscy/diuczko/wp/wp-content/themes/Divi/includes/builder/module/settings/migration/ColumnOptions.php
on line
162
Deprecated
: Using ${var} in strings is deprecated, use {$var} instead in
/home/lubelscy/diuczko/wp/wp-content/themes/Divi/includes/builder/module/settings/migration/ColumnOptions.php
on line
162
Deprecated
: Using ${var} in strings is deprecated, use {$var} instead in
/home/lubelscy/diuczko/wp/wp-content/themes/Divi/includes/builder/module/settings/migration/ColumnOptions.php
on line
162
Deprecated
: Using ${var} in strings is deprecated, use {$var} instead in
/home/lubelscy/diuczko/wp/wp-content/themes/Divi/includes/builder/module/settings/migration/ColumnOptions.php
on line
205
Deprecated
: Using ${var} in strings is deprecated, use {$var} instead in
/home/lubelscy/diuczko/wp/wp-content/themes/Divi/includes/builder/module/settings/migration/ColumnOptions.php
on line
205
Deprecated
: Using ${var} in strings is deprecated, use {$var} instead in
/home/lubelscy/diuczko/wp/wp-content/themes/Divi/includes/builder/module/settings/migration/ColumnOptions.php
on line
205
Deprecated
: Using ${var} in strings is deprecated, use {$var} instead in
/home/lubelscy/diuczko/wp/wp-content/themes/Divi/includes/builder/module/settings/migration/ColumnOptions.php
on line
205
Deprecated
: Using ${var} in strings is deprecated, use {$var} instead in
/home/lubelscy/diuczko/wp/wp-content/themes/Divi/includes/builder/module/settings/migration/ColumnOptions.php
on line
207
Deprecated
: Using ${var} in strings is deprecated, use {$var} instead in
/home/lubelscy/diuczko/wp/wp-content/themes/Divi/includes/builder/module/settings/migration/ColumnOptions.php
on line
207
Deprecated
: Using ${var} in strings is deprecated, use {$var} instead in
/home/lubelscy/diuczko/wp/wp-content/themes/Divi/includes/builder/module/settings/migration/ColumnOptions.php
on line
207
Deprecated
: Creation of dynamic property ET_Builder_Section::$_original_content is deprecated in
/home/lubelscy/diuczko/wp/wp-content/themes/Divi/includes/builder/class-et-builder-element.php
on line
1331
Deprecated
: Creation of dynamic property ET_Builder_Module_Field_Border::$template is deprecated in
/home/lubelscy/diuczko/wp/wp-content/themes/Divi/includes/builder/module/field/Border.php
on line
48
Deprecated
: Using ${var} in strings is deprecated, use {$var} instead in
/home/lubelscy/diuczko/wp/wp-content/themes/Divi/includes/builder/module/field/Position.php
on line
198
Deprecated
: Using ${var} in strings is deprecated, use {$var} instead in
/home/lubelscy/diuczko/wp/wp-content/themes/Divi/includes/builder/module/field/Position.php
on line
199
Deprecated
: Using ${var} in strings is deprecated, use {$var} instead in
/home/lubelscy/diuczko/wp/wp-content/themes/Divi/includes/builder/module/field/Position.php
on line
200
Deprecated
: Using ${var} in strings is deprecated, use {$var} instead in
/home/lubelscy/diuczko/wp/wp-content/themes/Divi/includes/builder/module/field/Position.php
on line
500
Deprecated
: Using ${var} in strings is deprecated, use {$var} instead in
/home/lubelscy/diuczko/wp/wp-content/themes/Divi/includes/builder/module/field/Position.php
on line
583
Deprecated
: Using ${var} in strings is deprecated, use {$var} instead in
/home/lubelscy/diuczko/wp/wp-content/themes/Divi/includes/builder/module/field/Transform.php
on line
79
Deprecated
: Using ${var} in strings is deprecated, use {$var} instead in
/home/lubelscy/diuczko/wp/wp-content/themes/Divi/includes/builder/module/field/Transform.php
on line
79
Deprecated
: Using ${var} in strings is deprecated, use {$var} instead in
/home/lubelscy/diuczko/wp/wp-content/themes/Divi/includes/builder/module/field/Transform.php
on line
98
Deprecated
: Using ${var} in strings is deprecated, use {$var} instead in
/home/lubelscy/diuczko/wp/wp-content/themes/Divi/includes/builder/module/field/Transform.php
on line
98
Deprecated
: Using ${var} in strings is deprecated, use {$var} instead in
/home/lubelscy/diuczko/wp/wp-content/themes/Divi/includes/builder/module/field/Transform.php
on line
117
Deprecated
: Using ${var} in strings is deprecated, use {$var} instead in
/home/lubelscy/diuczko/wp/wp-content/themes/Divi/includes/builder/module/field/Transform.php
on line
117
Deprecated
: Using ${var} in strings is deprecated, use {$var} instead in
/home/lubelscy/diuczko/wp/wp-content/themes/Divi/includes/builder/module/field/Transform.php
on line
117
Deprecated
: Using ${var} in strings is deprecated, use {$var} instead in
/home/lubelscy/diuczko/wp/wp-content/themes/Divi/includes/builder/module/field/Transform.php
on line
136
Deprecated
: Using ${var} in strings is deprecated, use {$var} instead in
/home/lubelscy/diuczko/wp/wp-content/themes/Divi/includes/builder/module/field/Transform.php
on line
136
Deprecated
: Using ${var} in strings is deprecated, use {$var} instead in
/home/lubelscy/diuczko/wp/wp-content/themes/Divi/includes/builder/module/field/Transform.php
on line
157
Deprecated
: Using ${var} in strings is deprecated, use {$var} instead in
/home/lubelscy/diuczko/wp/wp-content/themes/Divi/includes/builder/module/field/Transform.php
on line
157
Deprecated
: Using ${var} in strings is deprecated, use {$var} instead in
/home/lubelscy/diuczko/wp/wp-content/themes/Divi/includes/builder/module/field/Transform.php
on line
199
Deprecated
: Using ${var} in strings is deprecated, use {$var} instead in
/home/lubelscy/diuczko/wp/wp-content/themes/Divi/includes/builder/module/field/Transform.php
on line
200
Deprecated
: Using ${var} in strings is deprecated, use {$var} instead in
/home/lubelscy/diuczko/wp/wp-content/themes/Divi/includes/builder/module/field/Transform.php
on line
201
Deprecated
: Using ${var} in strings is deprecated, use {$var} instead in
/home/lubelscy/diuczko/wp/wp-content/themes/Divi/includes/builder/module/field/Transform.php
on line
203
Deprecated
: Using ${var} in strings is deprecated, use {$var} instead in
/home/lubelscy/diuczko/wp/wp-content/themes/Divi/includes/builder/module/field/Transform.php
on line
204
Deprecated
: Using ${var} in strings is deprecated, use {$var} instead in
/home/lubelscy/diuczko/wp/wp-content/themes/Divi/includes/builder/module/field/Transform.php
on line
205
Deprecated
: Using ${var} in strings is deprecated, use {$var} instead in
/home/lubelscy/diuczko/wp/wp-content/themes/Divi/includes/builder/module/field/Transform.php
on line
206
Deprecated
: Using ${var} in strings is deprecated, use {$var} instead in
/home/lubelscy/diuczko/wp/wp-content/themes/Divi/includes/builder/module/field/Transform.php
on line
207
Deprecated
: Using ${var} in strings is deprecated, use {$var} instead in
/home/lubelscy/diuczko/wp/wp-content/themes/Divi/includes/builder/module/field/Transform.php
on line
364
Deprecated
: Using ${var} in strings is deprecated, use {$var} instead in
/home/lubelscy/diuczko/wp/wp-content/themes/Divi/includes/builder/module/field/Transform.php
on line
364
Deprecated
: Using ${var} in strings is deprecated, use {$var} instead in
/home/lubelscy/diuczko/wp/wp-content/themes/Divi/includes/builder/module/field/Transform.php
on line
565
Deprecated
: Creation of dynamic property ET_Builder_Module_Helper_MultiViewOptions::$inherited_props is deprecated in
/home/lubelscy/diuczko/wp/wp-content/themes/Divi/includes/builder/module/helpers/MultiViewOptions.php
on line
686
Deprecated
: Creation of dynamic property ET_Builder_Module_Field_Divider::$count is deprecated in
/home/lubelscy/diuczko/wp/wp-content/themes/Divi/includes/builder/main-structure-elements.php
on line
1498
Deprecated
: Creation of dynamic property ET_Builder_Row::$_original_content is deprecated in
/home/lubelscy/diuczko/wp/wp-content/themes/Divi/includes/builder/class-et-builder-element.php
on line
1331
Deprecated
: Creation of dynamic property ET_Builder_Column::$_original_content is deprecated in
/home/lubelscy/diuczko/wp/wp-content/themes/Divi/includes/builder/class-et-builder-element.php
on line
1331
Deprecated
: Creation of dynamic property ET_Builder_Module_Text::$text_shadow is deprecated in
/home/lubelscy/diuczko/wp/wp-content/themes/Divi/includes/builder/class-et-builder-element.php
on line
1331
Deprecated
: Creation of dynamic property ET_Builder_Module_Text::$margin_padding is deprecated in
/home/lubelscy/diuczko/wp/wp-content/themes/Divi/includes/builder/class-et-builder-element.php
on line
1331
Deprecated
: Creation of dynamic property ET_Builder_Module_Text::$_additional_fields_options is deprecated in
/home/lubelscy/diuczko/wp/wp-content/themes/Divi/includes/builder/class-et-builder-element.php
on line
1331
Deprecated
: Creation of dynamic property ET_Builder_Module_Text::$_original_content is deprecated in
/home/lubelscy/diuczko/wp/wp-content/themes/Divi/includes/builder/class-et-builder-element.php
on line
1331
Deprecated
: Creation of dynamic property ET_Builder_Module_Helper_MultiViewOptions::$inherited_props is deprecated in
/home/lubelscy/diuczko/wp/wp-content/themes/Divi/includes/builder/module/helpers/MultiViewOptions.php
on line
686
Deprecated
: Creation of dynamic property ET_Builder_Module_Button::$text_shadow is deprecated in
/home/lubelscy/diuczko/wp/wp-content/themes/Divi/includes/builder/class-et-builder-element.php
on line
1331
Deprecated
: Creation of dynamic property ET_Builder_Module_Button::$margin_padding is deprecated in
/home/lubelscy/diuczko/wp/wp-content/themes/Divi/includes/builder/class-et-builder-element.php
on line
1331
Deprecated
: Creation of dynamic property ET_Builder_Module_Button::$_additional_fields_options is deprecated in
/home/lubelscy/diuczko/wp/wp-content/themes/Divi/includes/builder/class-et-builder-element.php
on line
1331
Deprecated
: Creation of dynamic property ET_Builder_Module_Button::$_original_content is deprecated in
/home/lubelscy/diuczko/wp/wp-content/themes/Divi/includes/builder/class-et-builder-element.php
on line
1331
Deprecated
: Creation of dynamic property ET_Builder_Module_Helper_MultiViewOptions::$inherited_props is deprecated in
/home/lubelscy/diuczko/wp/wp-content/themes/Divi/includes/builder/module/helpers/MultiViewOptions.php
on line
686
Deprecated
: Creation of dynamic property ET_Builder_Module_Helper_MultiViewOptions::$inherited_props is deprecated in
/home/lubelscy/diuczko/wp/wp-content/themes/Divi/includes/builder/module/helpers/MultiViewOptions.php
on line
686
Deprecated
: Creation of dynamic property ET_Builder_Module_Helper_MultiViewOptions::$inherited_props is deprecated in
/home/lubelscy/diuczko/wp/wp-content/themes/Divi/includes/builder/module/helpers/MultiViewOptions.php
on line
686
Deprecated
: Creation of dynamic property ET_Builder_Module_Image::$text_shadow is deprecated in
/home/lubelscy/diuczko/wp/wp-content/themes/Divi/includes/builder/class-et-builder-element.php
on line
1331
Deprecated
: Creation of dynamic property ET_Builder_Module_Image::$margin_padding is deprecated in
/home/lubelscy/diuczko/wp/wp-content/themes/Divi/includes/builder/class-et-builder-element.php
on line
1331
Deprecated
: Creation of dynamic property ET_Builder_Module_Image::$_additional_fields_options is deprecated in
/home/lubelscy/diuczko/wp/wp-content/themes/Divi/includes/builder/class-et-builder-element.php
on line
1331
Deprecated
: Creation of dynamic property ET_Builder_Module_Image::$_original_content is deprecated in
/home/lubelscy/diuczko/wp/wp-content/themes/Divi/includes/builder/class-et-builder-element.php
on line
1331
Deprecated
: Creation of dynamic property ET_Builder_Module_Helper_MultiViewOptions::$inherited_props is deprecated in
/home/lubelscy/diuczko/wp/wp-content/themes/Divi/includes/builder/module/helpers/MultiViewOptions.php
on line
686
Deprecated
: Creation of dynamic property ET_Builder_Module_Helper_MultiViewOptions::$inherited_props is deprecated in
/home/lubelscy/diuczko/wp/wp-content/themes/Divi/includes/builder/module/helpers/MultiViewOptions.php
on line
686
Deprecated
: Creation of dynamic property ET_Builder_Module_Helper_MultiViewOptions::$inherited_props is deprecated in
/home/lubelscy/diuczko/wp/wp-content/themes/Divi/includes/builder/module/helpers/MultiViewOptions.php
on line
686
Deprecated
: Creation of dynamic property ET_Builder_Module_Helper_MultiViewOptions::$inherited_props is deprecated in
/home/lubelscy/diuczko/wp/wp-content/themes/Divi/includes/builder/module/helpers/MultiViewOptions.php
on line
686
Deprecated
: Creation of dynamic property ET_Builder_Module_Helper_MultiViewOptions::$inherited_props is deprecated in
/home/lubelscy/diuczko/wp/wp-content/themes/Divi/includes/builder/module/helpers/MultiViewOptions.php
on line
686
Deprecated
: Creation of dynamic property ET_Builder_Module_Blurb::$text_shadow is deprecated in
/home/lubelscy/diuczko/wp/wp-content/themes/Divi/includes/builder/class-et-builder-element.php
on line
1331
Deprecated
: Creation of dynamic property ET_Builder_Module_Blurb::$margin_padding is deprecated in
/home/lubelscy/diuczko/wp/wp-content/themes/Divi/includes/builder/class-et-builder-element.php
on line
1331
Deprecated
: Creation of dynamic property ET_Builder_Module_Blurb::$_additional_fields_options is deprecated in
/home/lubelscy/diuczko/wp/wp-content/themes/Divi/includes/builder/class-et-builder-element.php
on line
1331
Deprecated
: Creation of dynamic property ET_Builder_Module_Blurb::$_original_content is deprecated in
/home/lubelscy/diuczko/wp/wp-content/themes/Divi/includes/builder/class-et-builder-element.php
on line
1331
Deprecated
: Creation of dynamic property ET_Builder_Module_Helper_MultiViewOptions::$inherited_props is deprecated in
/home/lubelscy/diuczko/wp/wp-content/themes/Divi/includes/builder/module/helpers/MultiViewOptions.php
on line
686
Deprecated
: Creation of dynamic property ET_Builder_Module_Helper_MultiViewOptions::$inherited_props is deprecated in
/home/lubelscy/diuczko/wp/wp-content/themes/Divi/includes/builder/module/helpers/MultiViewOptions.php
on line
686
Deprecated
: Creation of dynamic property ET_Builder_Module_Helper_MultiViewOptions::$inherited_props is deprecated in
/home/lubelscy/diuczko/wp/wp-content/themes/Divi/includes/builder/module/helpers/MultiViewOptions.php
on line
686
Deprecated
: Creation of dynamic property ET_Builder_Module_Helper_MultiViewOptions::$inherited_props is deprecated in
/home/lubelscy/diuczko/wp/wp-content/themes/Divi/includes/builder/module/helpers/MultiViewOptions.php
on line
686
Deprecated
: Creation of dynamic property ET_Builder_Module_Fullwidth_Header::$fullwidth is deprecated in
/home/lubelscy/diuczko/wp/wp-content/themes/Divi/includes/builder/class-et-builder-element.php
on line
1331
Deprecated
: Creation of dynamic property ET_Builder_Module_Fullwidth_Header::$text_shadow is deprecated in
/home/lubelscy/diuczko/wp/wp-content/themes/Divi/includes/builder/class-et-builder-element.php
on line
1331
Deprecated
: Creation of dynamic property ET_Builder_Module_Fullwidth_Header::$margin_padding is deprecated in
/home/lubelscy/diuczko/wp/wp-content/themes/Divi/includes/builder/class-et-builder-element.php
on line
1331
Deprecated
: Creation of dynamic property ET_Builder_Module_Fullwidth_Header::$_additional_fields_options is deprecated in
/home/lubelscy/diuczko/wp/wp-content/themes/Divi/includes/builder/class-et-builder-element.php
on line
1331
Deprecated
: Creation of dynamic property ET_Builder_Module_Fullwidth_Header::$_original_content is deprecated in
/home/lubelscy/diuczko/wp/wp-content/themes/Divi/includes/builder/class-et-builder-element.php
on line
1331
Deprecated
: Creation of dynamic property ET_Builder_Module_Helper_MultiViewOptions::$inherited_props is deprecated in
/home/lubelscy/diuczko/wp/wp-content/themes/Divi/includes/builder/module/helpers/MultiViewOptions.php
on line
686
Deprecated
: Creation of dynamic property ET_Builder_Module_Helper_MultiViewOptions::$inherited_props is deprecated in
/home/lubelscy/diuczko/wp/wp-content/themes/Divi/includes/builder/module/helpers/MultiViewOptions.php
on line
686
Deprecated
: Creation of dynamic property ET_Builder_Module_Helper_MultiViewOptions::$inherited_props is deprecated in
/home/lubelscy/diuczko/wp/wp-content/themes/Divi/includes/builder/module/helpers/MultiViewOptions.php
on line
686
Deprecated
: Creation of dynamic property ET_Builder_Module_Helper_MultiViewOptions::$inherited_props is deprecated in
/home/lubelscy/diuczko/wp/wp-content/themes/Divi/includes/builder/module/helpers/MultiViewOptions.php
on line
686
Deprecated
: Creation of dynamic property ET_Builder_Module_Helper_MultiViewOptions::$inherited_props is deprecated in
/home/lubelscy/diuczko/wp/wp-content/themes/Divi/includes/builder/module/helpers/MultiViewOptions.php
on line
686
Deprecated
: Creation of dynamic property ET_Builder_Module_Cta::$text_shadow is deprecated in
/home/lubelscy/diuczko/wp/wp-content/themes/Divi/includes/builder/class-et-builder-element.php
on line
1331
Deprecated
: Creation of dynamic property ET_Builder_Module_Cta::$margin_padding is deprecated in
/home/lubelscy/diuczko/wp/wp-content/themes/Divi/includes/builder/class-et-builder-element.php
on line
1331
Deprecated
: Creation of dynamic property ET_Builder_Module_Cta::$_additional_fields_options is deprecated in
/home/lubelscy/diuczko/wp/wp-content/themes/Divi/includes/builder/class-et-builder-element.php
on line
1331
Deprecated
: Creation of dynamic property ET_Builder_Module_Cta::$_original_content is deprecated in
/home/lubelscy/diuczko/wp/wp-content/themes/Divi/includes/builder/class-et-builder-element.php
on line
1331
Deprecated
: Creation of dynamic property ET_Builder_Module_Helper_MultiViewOptions::$inherited_props is deprecated in
/home/lubelscy/diuczko/wp/wp-content/themes/Divi/includes/builder/module/helpers/MultiViewOptions.php
on line
686
Deprecated
: Creation of dynamic property ET_Builder_Module_Helper_MultiViewOptions::$inherited_props is deprecated in
/home/lubelscy/diuczko/wp/wp-content/themes/Divi/includes/builder/module/helpers/MultiViewOptions.php
on line
686
Deprecated
: Creation of dynamic property ET_Builder_Module_Helper_MultiViewOptions::$inherited_props is deprecated in
/home/lubelscy/diuczko/wp/wp-content/themes/Divi/includes/builder/module/helpers/MultiViewOptions.php
on line
686
Deprecated
: Creation of dynamic property ET_Builder_Module_Helper_MultiViewOptions::$inherited_props is deprecated in
/home/lubelscy/diuczko/wp/wp-content/themes/Divi/includes/builder/module/helpers/MultiViewOptions.php
on line
686
Deprecated
: Creation of dynamic property ET_Builder_Module_Helper_MultiViewOptions::$inherited_props is deprecated in
/home/lubelscy/diuczko/wp/wp-content/themes/Divi/includes/builder/module/helpers/MultiViewOptions.php
on line
686
Deprecated
: Creation of dynamic property ET_Builder_Module_Helper_MultiViewOptions::$inherited_props is deprecated in
/home/lubelscy/diuczko/wp/wp-content/themes/Divi/includes/builder/module/helpers/MultiViewOptions.php
on line
686
Deprecated
: Creation of dynamic property ET_Builder_Module_Helper_MultiViewOptions::$inherited_props is deprecated in
/home/lubelscy/diuczko/wp/wp-content/themes/Divi/includes/builder/module/helpers/MultiViewOptions.php
on line
686
Deprecated
: Creation of dynamic property ET_Builder_Module_Helper_MultiViewOptions::$inherited_props is deprecated in
/home/lubelscy/diuczko/wp/wp-content/themes/Divi/includes/builder/module/helpers/MultiViewOptions.php
on line
686
Deprecated
: Creation of dynamic property ET_Builder_Module_Helper_MultiViewOptions::$inherited_props is deprecated in
/home/lubelscy/diuczko/wp/wp-content/themes/Divi/includes/builder/module/helpers/MultiViewOptions.php
on line
686
Deprecated
: Creation of dynamic property ET_Builder_Module_Helper_MultiViewOptions::$inherited_props is deprecated in
/home/lubelscy/diuczko/wp/wp-content/themes/Divi/includes/builder/module/helpers/MultiViewOptions.php
on line
686
Deprecated
: Creation of dynamic property ET_Builder_Module_Helper_MultiViewOptions::$inherited_props is deprecated in
/home/lubelscy/diuczko/wp/wp-content/themes/Divi/includes/builder/module/helpers/MultiViewOptions.php
on line
686
Deprecated
: Creation of dynamic property ET_Builder_Module_Helper_MultiViewOptions::$inherited_props is deprecated in
/home/lubelscy/diuczko/wp/wp-content/themes/Divi/includes/builder/module/helpers/MultiViewOptions.php
on line
686
Deprecated
: Creation of dynamic property ET_Builder_Module_Helper_MultiViewOptions::$inherited_props is deprecated in
/home/lubelscy/diuczko/wp/wp-content/themes/Divi/includes/builder/module/helpers/MultiViewOptions.php
on line
686
Deprecated
: Creation of dynamic property ET_Builder_Module_Helper_MultiViewOptions::$inherited_props is deprecated in
/home/lubelscy/diuczko/wp/wp-content/themes/Divi/includes/builder/module/helpers/MultiViewOptions.php
on line
686
Deprecated
: Creation of dynamic property ET_Builder_Module_Helper_MultiViewOptions::$inherited_props is deprecated in
/home/lubelscy/diuczko/wp/wp-content/themes/Divi/includes/builder/module/helpers/MultiViewOptions.php
on line
686
Deprecated
: Creation of dynamic property ET_Builder_Module_Helper_MultiViewOptions::$inherited_props is deprecated in
/home/lubelscy/diuczko/wp/wp-content/themes/Divi/includes/builder/module/helpers/MultiViewOptions.php
on line
686
Deprecated
: Creation of dynamic property ET_Builder_Module_Helper_MultiViewOptions::$inherited_props is deprecated in
/home/lubelscy/diuczko/wp/wp-content/themes/Divi/includes/builder/module/helpers/MultiViewOptions.php
on line
686
Deprecated
: Creation of dynamic property ET_Builder_Module_Helper_MultiViewOptions::$inherited_props is deprecated in
/home/lubelscy/diuczko/wp/wp-content/themes/Divi/includes/builder/module/helpers/MultiViewOptions.php
on line
686
Deprecated
: Creation of dynamic property ET_Builder_Module_Helper_MultiViewOptions::$inherited_props is deprecated in
/home/lubelscy/diuczko/wp/wp-content/themes/Divi/includes/builder/module/helpers/MultiViewOptions.php
on line
686
Deprecated
: Creation of dynamic property ET_Builder_Module_Helper_MultiViewOptions::$inherited_props is deprecated in
/home/lubelscy/diuczko/wp/wp-content/themes/Divi/includes/builder/module/helpers/MultiViewOptions.php
on line
686
Deprecated
: Creation of dynamic property ET_Builder_Module_Helper_MultiViewOptions::$inherited_props is deprecated in
/home/lubelscy/diuczko/wp/wp-content/themes/Divi/includes/builder/module/helpers/MultiViewOptions.php
on line
686
Deprecated
: Creation of dynamic property ET_Builder_Module_Helper_MultiViewOptions::$inherited_props is deprecated in
/home/lubelscy/diuczko/wp/wp-content/themes/Divi/includes/builder/module/helpers/MultiViewOptions.php
on line
686
Deprecated
: Creation of dynamic property ET_Builder_Module_Helper_MultiViewOptions::$inherited_props is deprecated in
/home/lubelscy/diuczko/wp/wp-content/themes/Divi/includes/builder/module/helpers/MultiViewOptions.php
on line
686
Deprecated
: Creation of dynamic property ET_Builder_Module_Helper_MultiViewOptions::$inherited_props is deprecated in
/home/lubelscy/diuczko/wp/wp-content/themes/Divi/includes/builder/module/helpers/MultiViewOptions.php
on line
686
Deprecated
: Creation of dynamic property ET_Builder_Module_Helper_MultiViewOptions::$inherited_props is deprecated in
/home/lubelscy/diuczko/wp/wp-content/themes/Divi/includes/builder/module/helpers/MultiViewOptions.php
on line
686
Deprecated
: Creation of dynamic property ET_Builder_Module_Helper_MultiViewOptions::$inherited_props is deprecated in
/home/lubelscy/diuczko/wp/wp-content/themes/Divi/includes/builder/module/helpers/MultiViewOptions.php
on line
686
Deprecated
: Creation of dynamic property ET_Builder_Module_Helper_MultiViewOptions::$inherited_props is deprecated in
/home/lubelscy/diuczko/wp/wp-content/themes/Divi/includes/builder/module/helpers/MultiViewOptions.php
on line
686
Deprecated
: Creation of dynamic property ET_Builder_Module_Helper_MultiViewOptions::$inherited_props is deprecated in
/home/lubelscy/diuczko/wp/wp-content/themes/Divi/includes/builder/module/helpers/MultiViewOptions.php
on line
686
Deprecated
: Creation of dynamic property ET_Builder_Module_Helper_MultiViewOptions::$inherited_props is deprecated in
/home/lubelscy/diuczko/wp/wp-content/themes/Divi/includes/builder/module/helpers/MultiViewOptions.php
on line
686
Deprecated
: Creation of dynamic property ET_Builder_Module_Video::$text_shadow is deprecated in
/home/lubelscy/diuczko/wp/wp-content/themes/Divi/includes/builder/class-et-builder-element.php
on line
1331
Deprecated
: Creation of dynamic property ET_Builder_Module_Video::$margin_padding is deprecated in
/home/lubelscy/diuczko/wp/wp-content/themes/Divi/includes/builder/class-et-builder-element.php
on line
1331
Deprecated
: Creation of dynamic property ET_Builder_Module_Video::$_additional_fields_options is deprecated in
/home/lubelscy/diuczko/wp/wp-content/themes/Divi/includes/builder/class-et-builder-element.php
on line
1331
Deprecated
: Creation of dynamic property ET_Builder_Module_Video::$_original_content is deprecated in
/home/lubelscy/diuczko/wp/wp-content/themes/Divi/includes/builder/class-et-builder-element.php
on line
1331
Deprecated
: Creation of dynamic property ET_Builder_Module_Helper_MultiViewOptions::$inherited_props is deprecated in
/home/lubelscy/diuczko/wp/wp-content/themes/Divi/includes/builder/module/helpers/MultiViewOptions.php
on line
686
Deprecated
: Creation of dynamic property ET_Builder_Module_Helper_MultiViewOptions::$inherited_props is deprecated in
/home/lubelscy/diuczko/wp/wp-content/themes/Divi/includes/builder/module/helpers/MultiViewOptions.php
on line
686
Deprecated
: Creation of dynamic property ET_Builder_Module_Helper_MultiViewOptions::$inherited_props is deprecated in
/home/lubelscy/diuczko/wp/wp-content/themes/Divi/includes/builder/module/helpers/MultiViewOptions.php
on line
686
Deprecated
: Creation of dynamic property ET_Builder_Module_Contact_Form::$child_item_text is deprecated in
/home/lubelscy/diuczko/wp/wp-content/themes/Divi/includes/builder/class-et-builder-element.php
on line
1331
Deprecated
: Creation of dynamic property ET_Builder_Module_Contact_Form::$text_shadow is deprecated in
/home/lubelscy/diuczko/wp/wp-content/themes/Divi/includes/builder/class-et-builder-element.php
on line
1331
Deprecated
: Creation of dynamic property ET_Builder_Module_Contact_Form::$margin_padding is deprecated in
/home/lubelscy/diuczko/wp/wp-content/themes/Divi/includes/builder/class-et-builder-element.php
on line
1331
Deprecated
: Creation of dynamic property ET_Builder_Module_Contact_Form::$_additional_fields_options is deprecated in
/home/lubelscy/diuczko/wp/wp-content/themes/Divi/includes/builder/class-et-builder-element.php
on line
1331
Deprecated
: Creation of dynamic property ET_Builder_Module_Contact_Form::$_original_content is deprecated in
/home/lubelscy/diuczko/wp/wp-content/themes/Divi/includes/builder/class-et-builder-element.php
on line
1331
Deprecated
: Creation of dynamic property ET_Builder_Module_Contact_Form_Item::$advanced_setting_title_text is deprecated in
/home/lubelscy/diuczko/wp/wp-content/themes/Divi/includes/builder/class-et-builder-element.php
on line
1331
Deprecated
: Creation of dynamic property ET_Builder_Module_Contact_Form_Item::$settings_text is deprecated in
/home/lubelscy/diuczko/wp/wp-content/themes/Divi/includes/builder/class-et-builder-element.php
on line
1331
Deprecated
: Creation of dynamic property ET_Builder_Module_Contact_Form_Item::$text_shadow is deprecated in
/home/lubelscy/diuczko/wp/wp-content/themes/Divi/includes/builder/class-et-builder-element.php
on line
1331
Deprecated
: Creation of dynamic property ET_Builder_Module_Contact_Form_Item::$margin_padding is deprecated in
/home/lubelscy/diuczko/wp/wp-content/themes/Divi/includes/builder/class-et-builder-element.php
on line
1331
Deprecated
: Creation of dynamic property ET_Builder_Module_Contact_Form_Item::$_additional_fields_options is deprecated in
/home/lubelscy/diuczko/wp/wp-content/themes/Divi/includes/builder/class-et-builder-element.php
on line
1331
Deprecated
: Creation of dynamic property ET_Builder_Module_Contact_Form_Item::$_original_content is deprecated in
/home/lubelscy/diuczko/wp/wp-content/themes/Divi/includes/builder/class-et-builder-element.php
on line
1331
Deprecated
: Creation of dynamic property ET_Builder_Module_Helper_MultiViewOptions::$inherited_props is deprecated in
/home/lubelscy/diuczko/wp/wp-content/themes/Divi/includes/builder/module/helpers/MultiViewOptions.php
on line
686
Deprecated
: Creation of dynamic property ET_Builder_Module_Helper_MultiViewOptions::$inherited_props is deprecated in
/home/lubelscy/diuczko/wp/wp-content/themes/Divi/includes/builder/module/helpers/MultiViewOptions.php
on line
686
Deprecated
: Creation of dynamic property ET_Builder_Module_Helper_MultiViewOptions::$inherited_props is deprecated in
/home/lubelscy/diuczko/wp/wp-content/themes/Divi/includes/builder/module/helpers/MultiViewOptions.php
on line
686
Deprecated
: Creation of dynamic property ET_Builder_Module_Helper_MultiViewOptions::$inherited_props is deprecated in
/home/lubelscy/diuczko/wp/wp-content/themes/Divi/includes/builder/module/helpers/MultiViewOptions.php
on line
686
Deprecated
: Creation of dynamic property ET_Builder_Module_Social_Media_Follow::$child_item_text is deprecated in
/home/lubelscy/diuczko/wp/wp-content/themes/Divi/includes/builder/class-et-builder-element.php
on line
1331
Deprecated
: Creation of dynamic property ET_Builder_Module_Social_Media_Follow::$text_shadow is deprecated in
/home/lubelscy/diuczko/wp/wp-content/themes/Divi/includes/builder/class-et-builder-element.php
on line
1331
Deprecated
: Creation of dynamic property ET_Builder_Module_Social_Media_Follow::$margin_padding is deprecated in
/home/lubelscy/diuczko/wp/wp-content/themes/Divi/includes/builder/class-et-builder-element.php
on line
1331
Deprecated
: Creation of dynamic property ET_Builder_Module_Social_Media_Follow::$_additional_fields_options is deprecated in
/home/lubelscy/diuczko/wp/wp-content/themes/Divi/includes/builder/class-et-builder-element.php
on line
1331
Deprecated
: Creation of dynamic property ET_Builder_Module_Helper_MultiViewOptions::$inherited_props is deprecated in
/home/lubelscy/diuczko/wp/wp-content/themes/Divi/includes/builder/module/helpers/MultiViewOptions.php
on line
686
Deprecated
: Creation of dynamic property ET_Builder_Module_Social_Media_Follow::$_original_content is deprecated in
/home/lubelscy/diuczko/wp/wp-content/themes/Divi/includes/builder/class-et-builder-element.php
on line
1331
Deprecated
: Creation of dynamic property ET_Builder_Module_Social_Media_Follow_Item::$advanced_setting_title_text is deprecated in
/home/lubelscy/diuczko/wp/wp-content/themes/Divi/includes/builder/class-et-builder-element.php
on line
1331
Deprecated
: Creation of dynamic property ET_Builder_Module_Social_Media_Follow_Item::$settings_text is deprecated in
/home/lubelscy/diuczko/wp/wp-content/themes/Divi/includes/builder/class-et-builder-element.php
on line
1331
Deprecated
: Creation of dynamic property ET_Builder_Module_Social_Media_Follow_Item::$text_shadow is deprecated in
/home/lubelscy/diuczko/wp/wp-content/themes/Divi/includes/builder/class-et-builder-element.php
on line
1331
Deprecated
: Creation of dynamic property ET_Builder_Module_Social_Media_Follow_Item::$margin_padding is deprecated in
/home/lubelscy/diuczko/wp/wp-content/themes/Divi/includes/builder/class-et-builder-element.php
on line
1331
Deprecated
: Creation of dynamic property ET_Builder_Module_Social_Media_Follow_Item::$_additional_fields_options is deprecated in
/home/lubelscy/diuczko/wp/wp-content/themes/Divi/includes/builder/class-et-builder-element.php
on line
1331
Deprecated
: Creation of dynamic property ET_Builder_Module_Social_Media_Follow_Item::$_original_content is deprecated in
/home/lubelscy/diuczko/wp/wp-content/themes/Divi/includes/builder/class-et-builder-element.php
on line
1331
Deprecated
: Creation of dynamic property ET_Builder_Module_Helper_MultiViewOptions::$inherited_props is deprecated in
/home/lubelscy/diuczko/wp/wp-content/themes/Divi/includes/builder/module/helpers/MultiViewOptions.php
on line
686
Deprecated
: Creation of dynamic property ET_Builder_Module_Helper_MultiViewOptions::$inherited_props is deprecated in
/home/lubelscy/diuczko/wp/wp-content/themes/Divi/includes/builder/module/helpers/MultiViewOptions.php
on line
686
Deprecated
: Creation of dynamic property ET_Builder_Module_Helper_MultiViewOptions::$inherited_props is deprecated in
/home/lubelscy/diuczko/wp/wp-content/themes/Divi/includes/builder/module/helpers/MultiViewOptions.php
on line
686
Deprecated
: Creation of dynamic property ET_Builder_Module_Helper_MultiViewOptions::$inherited_props is deprecated in
/home/lubelscy/diuczko/wp/wp-content/themes/Divi/includes/builder/module/helpers/MultiViewOptions.php
on line
686
Deprecated
: Creation of dynamic property ET_Builder_Module_Helper_MultiViewOptions::$inherited_props is deprecated in
/home/lubelscy/diuczko/wp/wp-content/themes/Divi/includes/builder/module/helpers/MultiViewOptions.php
on line
686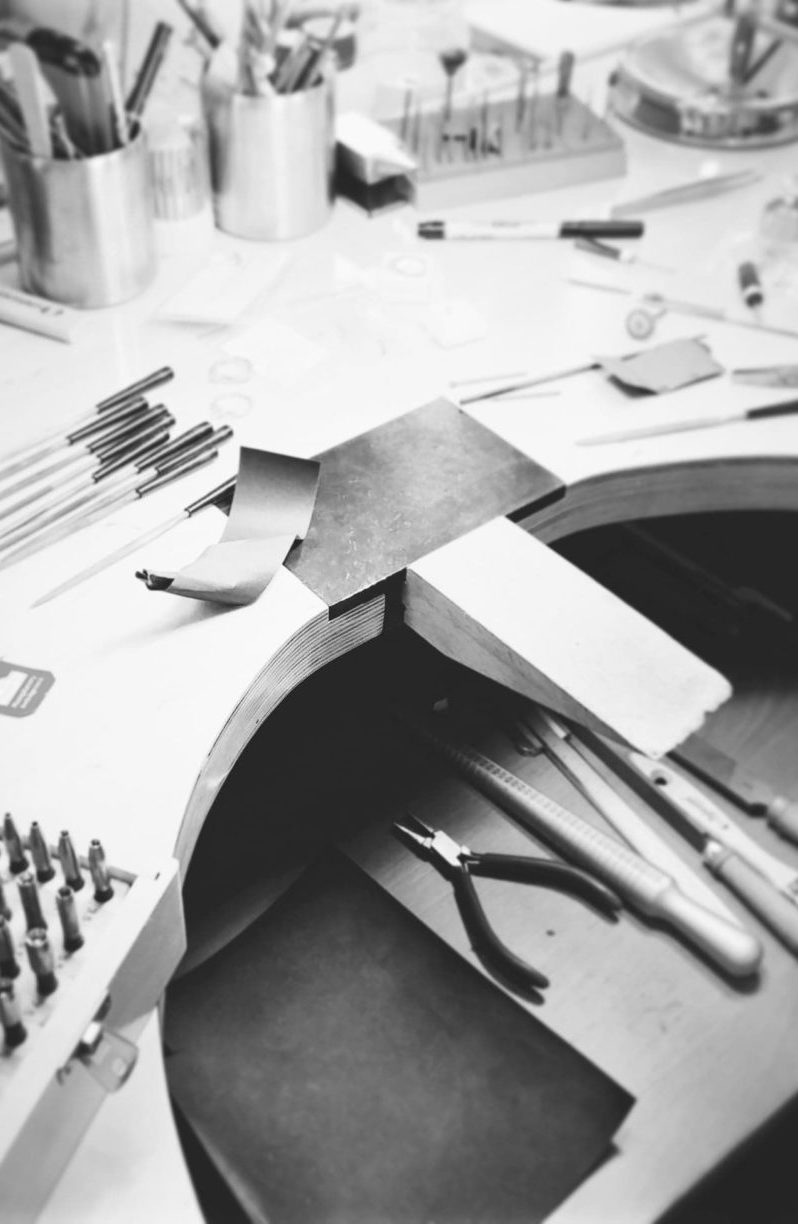 Diuczko to artystyczna pracownia złotnicza
Tworzymy biżuterię oraz przedmioty piękne. Wykuwamy je ręcznie w sercu Śląska. Wykorzystujemy złoto, srebro, diamenty oraz inne materiały najwyższej jakości. W naszą pracę wkładamy całe serce, gdyż chcemy być dumni z naszych dzieł. Chętnie projektujemy i wykonujemy indywidualne zamówienia. Chcemy, by każdy mógł podkreślić swoje wewnętrzne piękno.
kategorie
Tworzymy biżuterię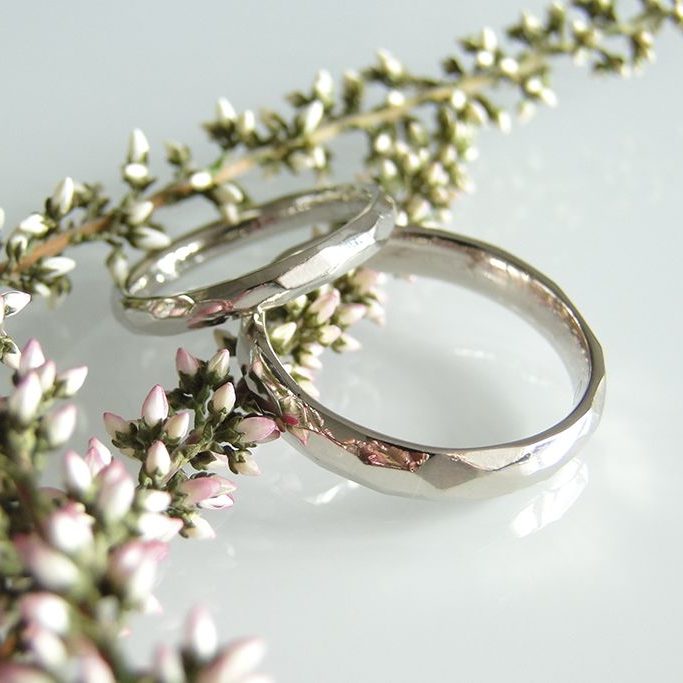 Indywidualne obrączki
Zaprojektujemy i wykonamy dla Ciebie wymarzone obrączki.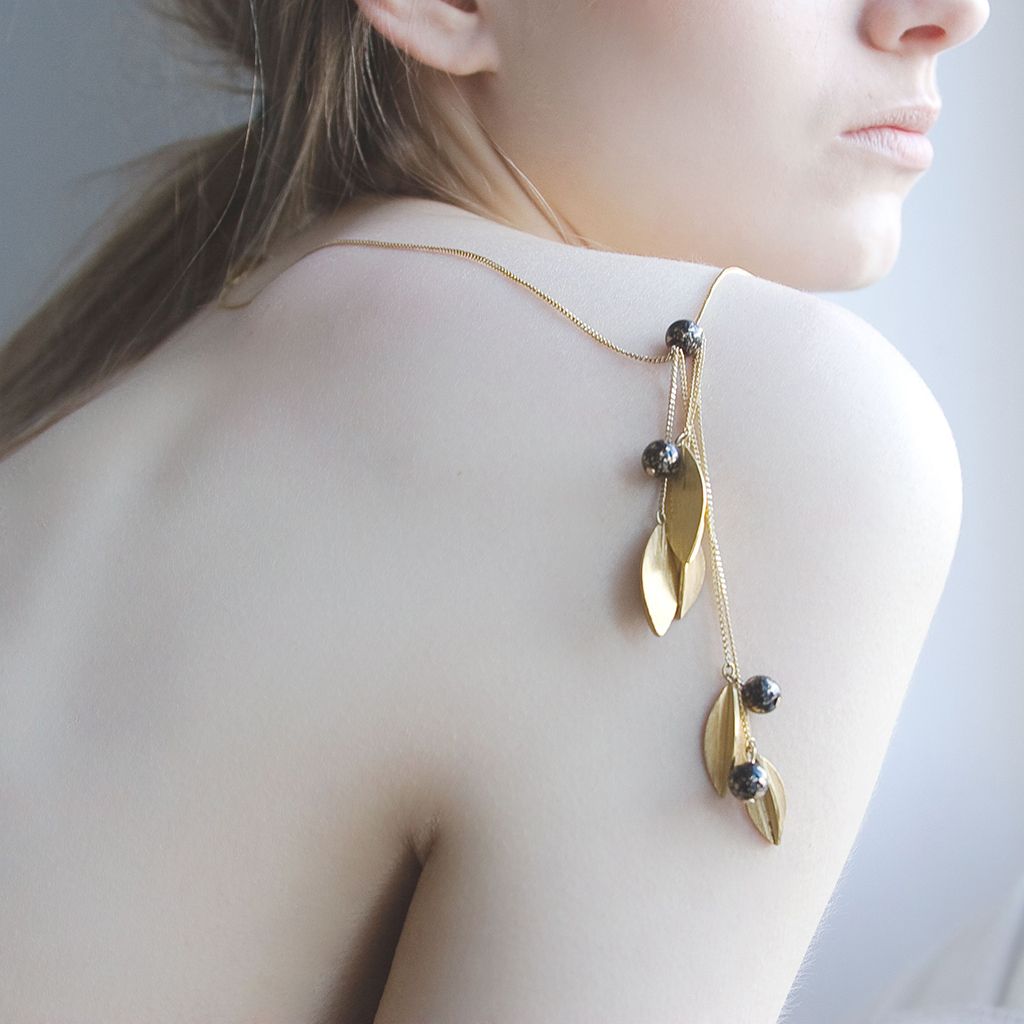 Fashion Jewellery
Projektujemy biżuterie autorską.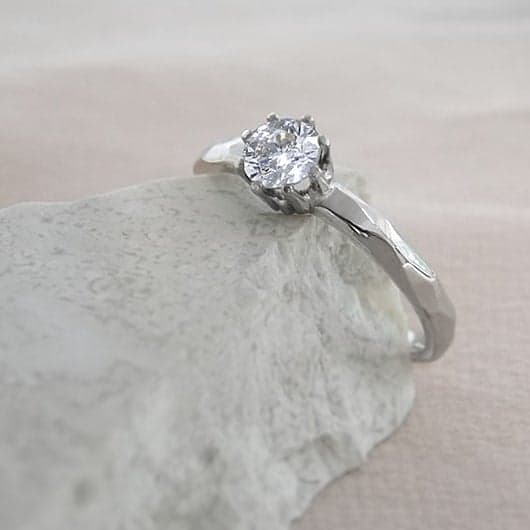 Pierścionki zaręczynowe
Szukasz nietypowego pierścionka zaręczynowego? Zapraszamy.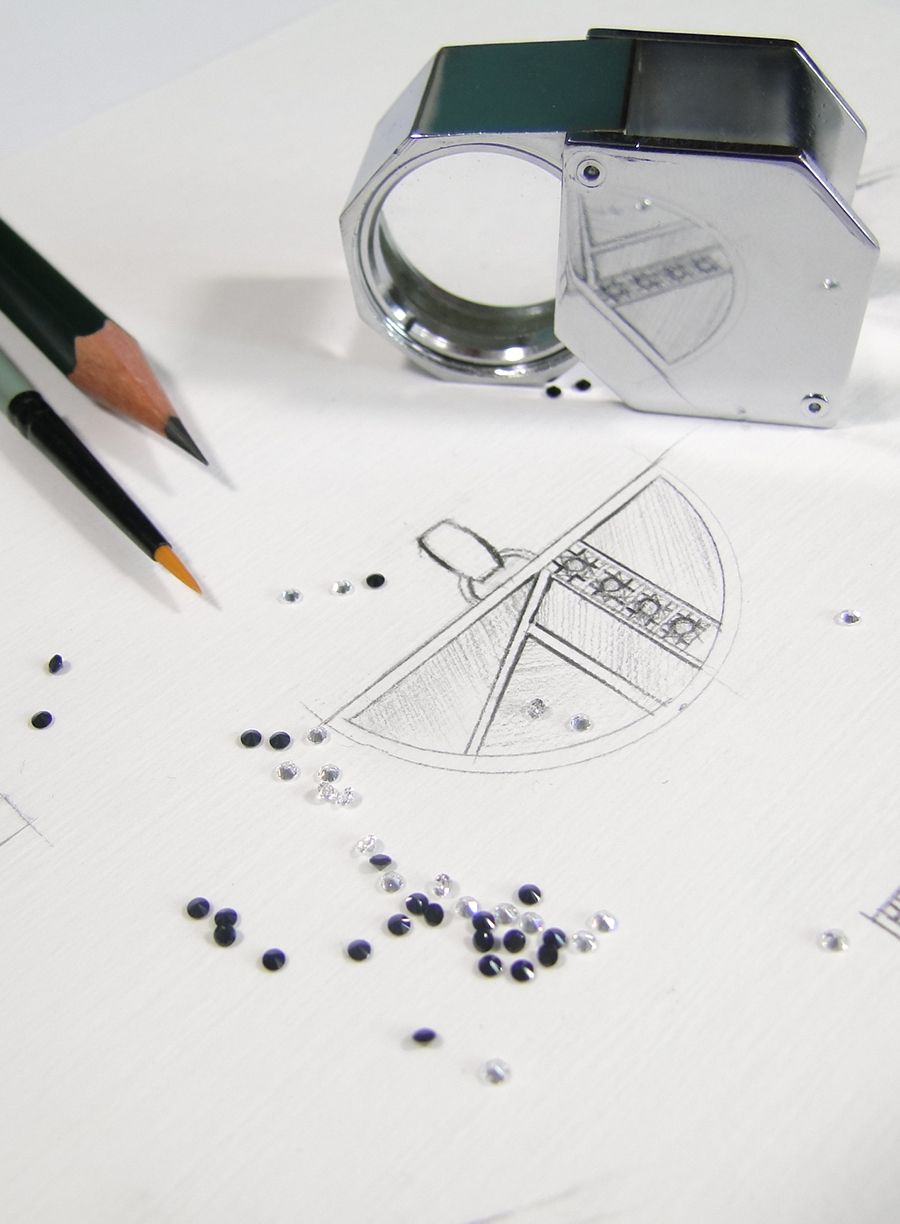 Projektowanie indywidualne
Diuczko to pracownia artystyczna. Oprócz realizacji własnych kolekcji charakteryzujemy się również tym że pomagamy naszym klientom stworzyć ich własne pomysły. Jeśli tylko masz w sobie potrzebę zrealizowania swojej wizji my pomożemy przelać ją na papier by później wykonać projekt w wybranym przez Ciebie materiale. 
Realizacja projektów
Jak to działa
Wizyta w pracowni
Zapraszamy do pracowni na niezobowowiązujące spotkanie. Muszę Cię poznać by zaprojektować odpowiedni kształt. 
Prototyp ze srebra
Po zatwierdzeniu szkicu zawsze  powstaje prototyp ze srebra byś wiedział co zamawiasz.
Gotowa realizacja
Projekty realizujemy w materiale który wybierzesz najczęściej jest to złoto 14K.