Deprecated
: Using ${var} in strings is deprecated, use {$var} instead in
/home/lubelscy/diuczko/wp/wp-content/themes/Divi/includes/builder/module/settings/migration/ColumnOptions.php
on line
95
Deprecated
: Using ${var} in strings is deprecated, use {$var} instead in
/home/lubelscy/diuczko/wp/wp-content/themes/Divi/includes/builder/module/settings/migration/ColumnOptions.php
on line
95
Deprecated
: Using ${var} in strings is deprecated, use {$var} instead in
/home/lubelscy/diuczko/wp/wp-content/themes/Divi/includes/builder/module/settings/migration/ColumnOptions.php
on line
97
Deprecated
: Using ${var} in strings is deprecated, use {$var} instead in
/home/lubelscy/diuczko/wp/wp-content/themes/Divi/includes/builder/module/settings/migration/ColumnOptions.php
on line
97
Deprecated
: Using ${var} in strings is deprecated, use {$var} instead in
/home/lubelscy/diuczko/wp/wp-content/themes/Divi/includes/builder/module/settings/migration/ColumnOptions.php
on line
103
Deprecated
: Using ${var} in strings is deprecated, use {$var} instead in
/home/lubelscy/diuczko/wp/wp-content/themes/Divi/includes/builder/module/settings/migration/ColumnOptions.php
on line
103
Deprecated
: Using ${var} in strings is deprecated, use {$var} instead in
/home/lubelscy/diuczko/wp/wp-content/themes/Divi/includes/builder/module/settings/migration/ColumnOptions.php
on line
105
Deprecated
: Using ${var} in strings is deprecated, use {$var} instead in
/home/lubelscy/diuczko/wp/wp-content/themes/Divi/includes/builder/module/settings/migration/ColumnOptions.php
on line
105
Deprecated
: Using ${var} in strings is deprecated, use {$var} instead in
/home/lubelscy/diuczko/wp/wp-content/themes/Divi/includes/builder/module/settings/migration/ColumnOptions.php
on line
130
Deprecated
: Using ${var} in strings is deprecated, use {$var} instead in
/home/lubelscy/diuczko/wp/wp-content/themes/Divi/includes/builder/module/settings/migration/ColumnOptions.php
on line
130
Deprecated
: Using ${var} in strings is deprecated, use {$var} instead in
/home/lubelscy/diuczko/wp/wp-content/themes/Divi/includes/builder/module/settings/migration/ColumnOptions.php
on line
132
Deprecated
: Using ${var} in strings is deprecated, use {$var} instead in
/home/lubelscy/diuczko/wp/wp-content/themes/Divi/includes/builder/module/settings/migration/ColumnOptions.php
on line
132
Deprecated
: Using ${var} in strings is deprecated, use {$var} instead in
/home/lubelscy/diuczko/wp/wp-content/themes/Divi/includes/builder/module/settings/migration/ColumnOptions.php
on line
161
Deprecated
: Using ${var} in strings is deprecated, use {$var} instead in
/home/lubelscy/diuczko/wp/wp-content/themes/Divi/includes/builder/module/settings/migration/ColumnOptions.php
on line
161
Deprecated
: Using ${var} in strings is deprecated, use {$var} instead in
/home/lubelscy/diuczko/wp/wp-content/themes/Divi/includes/builder/module/settings/migration/ColumnOptions.php
on line
161
Deprecated
: Using ${var} in strings is deprecated, use {$var} instead in
/home/lubelscy/diuczko/wp/wp-content/themes/Divi/includes/builder/module/settings/migration/ColumnOptions.php
on line
162
Deprecated
: Using ${var} in strings is deprecated, use {$var} instead in
/home/lubelscy/diuczko/wp/wp-content/themes/Divi/includes/builder/module/settings/migration/ColumnOptions.php
on line
162
Deprecated
: Using ${var} in strings is deprecated, use {$var} instead in
/home/lubelscy/diuczko/wp/wp-content/themes/Divi/includes/builder/module/settings/migration/ColumnOptions.php
on line
162
Deprecated
: Using ${var} in strings is deprecated, use {$var} instead in
/home/lubelscy/diuczko/wp/wp-content/themes/Divi/includes/builder/module/settings/migration/ColumnOptions.php
on line
205
Deprecated
: Using ${var} in strings is deprecated, use {$var} instead in
/home/lubelscy/diuczko/wp/wp-content/themes/Divi/includes/builder/module/settings/migration/ColumnOptions.php
on line
205
Deprecated
: Using ${var} in strings is deprecated, use {$var} instead in
/home/lubelscy/diuczko/wp/wp-content/themes/Divi/includes/builder/module/settings/migration/ColumnOptions.php
on line
205
Deprecated
: Using ${var} in strings is deprecated, use {$var} instead in
/home/lubelscy/diuczko/wp/wp-content/themes/Divi/includes/builder/module/settings/migration/ColumnOptions.php
on line
205
Deprecated
: Using ${var} in strings is deprecated, use {$var} instead in
/home/lubelscy/diuczko/wp/wp-content/themes/Divi/includes/builder/module/settings/migration/ColumnOptions.php
on line
207
Deprecated
: Using ${var} in strings is deprecated, use {$var} instead in
/home/lubelscy/diuczko/wp/wp-content/themes/Divi/includes/builder/module/settings/migration/ColumnOptions.php
on line
207
Deprecated
: Using ${var} in strings is deprecated, use {$var} instead in
/home/lubelscy/diuczko/wp/wp-content/themes/Divi/includes/builder/module/settings/migration/ColumnOptions.php
on line
207
Deprecated
: Creation of dynamic property ET_Builder_Section::$_original_content is deprecated in
/home/lubelscy/diuczko/wp/wp-content/themes/Divi/includes/builder/class-et-builder-element.php
on line
1331
Deprecated
: Creation of dynamic property ET_Builder_Module_Field_Border::$template is deprecated in
/home/lubelscy/diuczko/wp/wp-content/themes/Divi/includes/builder/module/field/Border.php
on line
48
Deprecated
: Using ${var} in strings is deprecated, use {$var} instead in
/home/lubelscy/diuczko/wp/wp-content/themes/Divi/includes/builder/module/field/Position.php
on line
198
Deprecated
: Using ${var} in strings is deprecated, use {$var} instead in
/home/lubelscy/diuczko/wp/wp-content/themes/Divi/includes/builder/module/field/Position.php
on line
199
Deprecated
: Using ${var} in strings is deprecated, use {$var} instead in
/home/lubelscy/diuczko/wp/wp-content/themes/Divi/includes/builder/module/field/Position.php
on line
200
Deprecated
: Using ${var} in strings is deprecated, use {$var} instead in
/home/lubelscy/diuczko/wp/wp-content/themes/Divi/includes/builder/module/field/Position.php
on line
500
Deprecated
: Using ${var} in strings is deprecated, use {$var} instead in
/home/lubelscy/diuczko/wp/wp-content/themes/Divi/includes/builder/module/field/Position.php
on line
583
Deprecated
: Using ${var} in strings is deprecated, use {$var} instead in
/home/lubelscy/diuczko/wp/wp-content/themes/Divi/includes/builder/module/field/Transform.php
on line
79
Deprecated
: Using ${var} in strings is deprecated, use {$var} instead in
/home/lubelscy/diuczko/wp/wp-content/themes/Divi/includes/builder/module/field/Transform.php
on line
79
Deprecated
: Using ${var} in strings is deprecated, use {$var} instead in
/home/lubelscy/diuczko/wp/wp-content/themes/Divi/includes/builder/module/field/Transform.php
on line
98
Deprecated
: Using ${var} in strings is deprecated, use {$var} instead in
/home/lubelscy/diuczko/wp/wp-content/themes/Divi/includes/builder/module/field/Transform.php
on line
98
Deprecated
: Using ${var} in strings is deprecated, use {$var} instead in
/home/lubelscy/diuczko/wp/wp-content/themes/Divi/includes/builder/module/field/Transform.php
on line
117
Deprecated
: Using ${var} in strings is deprecated, use {$var} instead in
/home/lubelscy/diuczko/wp/wp-content/themes/Divi/includes/builder/module/field/Transform.php
on line
117
Deprecated
: Using ${var} in strings is deprecated, use {$var} instead in
/home/lubelscy/diuczko/wp/wp-content/themes/Divi/includes/builder/module/field/Transform.php
on line
117
Deprecated
: Using ${var} in strings is deprecated, use {$var} instead in
/home/lubelscy/diuczko/wp/wp-content/themes/Divi/includes/builder/module/field/Transform.php
on line
136
Deprecated
: Using ${var} in strings is deprecated, use {$var} instead in
/home/lubelscy/diuczko/wp/wp-content/themes/Divi/includes/builder/module/field/Transform.php
on line
136
Deprecated
: Using ${var} in strings is deprecated, use {$var} instead in
/home/lubelscy/diuczko/wp/wp-content/themes/Divi/includes/builder/module/field/Transform.php
on line
157
Deprecated
: Using ${var} in strings is deprecated, use {$var} instead in
/home/lubelscy/diuczko/wp/wp-content/themes/Divi/includes/builder/module/field/Transform.php
on line
157
Deprecated
: Using ${var} in strings is deprecated, use {$var} instead in
/home/lubelscy/diuczko/wp/wp-content/themes/Divi/includes/builder/module/field/Transform.php
on line
199
Deprecated
: Using ${var} in strings is deprecated, use {$var} instead in
/home/lubelscy/diuczko/wp/wp-content/themes/Divi/includes/builder/module/field/Transform.php
on line
200
Deprecated
: Using ${var} in strings is deprecated, use {$var} instead in
/home/lubelscy/diuczko/wp/wp-content/themes/Divi/includes/builder/module/field/Transform.php
on line
201
Deprecated
: Using ${var} in strings is deprecated, use {$var} instead in
/home/lubelscy/diuczko/wp/wp-content/themes/Divi/includes/builder/module/field/Transform.php
on line
203
Deprecated
: Using ${var} in strings is deprecated, use {$var} instead in
/home/lubelscy/diuczko/wp/wp-content/themes/Divi/includes/builder/module/field/Transform.php
on line
204
Deprecated
: Using ${var} in strings is deprecated, use {$var} instead in
/home/lubelscy/diuczko/wp/wp-content/themes/Divi/includes/builder/module/field/Transform.php
on line
205
Deprecated
: Using ${var} in strings is deprecated, use {$var} instead in
/home/lubelscy/diuczko/wp/wp-content/themes/Divi/includes/builder/module/field/Transform.php
on line
206
Deprecated
: Using ${var} in strings is deprecated, use {$var} instead in
/home/lubelscy/diuczko/wp/wp-content/themes/Divi/includes/builder/module/field/Transform.php
on line
207
Deprecated
: Using ${var} in strings is deprecated, use {$var} instead in
/home/lubelscy/diuczko/wp/wp-content/themes/Divi/includes/builder/module/field/Transform.php
on line
364
Deprecated
: Using ${var} in strings is deprecated, use {$var} instead in
/home/lubelscy/diuczko/wp/wp-content/themes/Divi/includes/builder/module/field/Transform.php
on line
364
Deprecated
: Using ${var} in strings is deprecated, use {$var} instead in
/home/lubelscy/diuczko/wp/wp-content/themes/Divi/includes/builder/module/field/Transform.php
on line
565
Deprecated
: Creation of dynamic property ET_Builder_Module_Helper_MultiViewOptions::$inherited_props is deprecated in
/home/lubelscy/diuczko/wp/wp-content/themes/Divi/includes/builder/module/helpers/MultiViewOptions.php
on line
686
Deprecated
: Creation of dynamic property ET_Builder_Module_Field_Divider::$count is deprecated in
/home/lubelscy/diuczko/wp/wp-content/themes/Divi/includes/builder/main-structure-elements.php
on line
1498
Deprecated
: Creation of dynamic property ET_Builder_Module_Helper_MultiViewOptions::$inherited_props is deprecated in
/home/lubelscy/diuczko/wp/wp-content/themes/Divi/includes/builder/module/helpers/MultiViewOptions.php
on line
686
Deprecated
: Creation of dynamic property ET_Builder_Row::$_original_content is deprecated in
/home/lubelscy/diuczko/wp/wp-content/themes/Divi/includes/builder/class-et-builder-element.php
on line
1331
Deprecated
: Creation of dynamic property ET_Builder_Column::$_original_content is deprecated in
/home/lubelscy/diuczko/wp/wp-content/themes/Divi/includes/builder/class-et-builder-element.php
on line
1331
Deprecated
: Creation of dynamic property ET_Builder_Module_Text::$text_shadow is deprecated in
/home/lubelscy/diuczko/wp/wp-content/themes/Divi/includes/builder/class-et-builder-element.php
on line
1331
Deprecated
: Creation of dynamic property ET_Builder_Module_Text::$margin_padding is deprecated in
/home/lubelscy/diuczko/wp/wp-content/themes/Divi/includes/builder/class-et-builder-element.php
on line
1331
Deprecated
: Creation of dynamic property ET_Builder_Module_Text::$_additional_fields_options is deprecated in
/home/lubelscy/diuczko/wp/wp-content/themes/Divi/includes/builder/class-et-builder-element.php
on line
1331
Deprecated
: Creation of dynamic property ET_Builder_Module_Text::$_original_content is deprecated in
/home/lubelscy/diuczko/wp/wp-content/themes/Divi/includes/builder/class-et-builder-element.php
on line
1331
Deprecated
: Creation of dynamic property ET_Builder_Module_Helper_MultiViewOptions::$inherited_props is deprecated in
/home/lubelscy/diuczko/wp/wp-content/themes/Divi/includes/builder/module/helpers/MultiViewOptions.php
on line
686
Deprecated
: Creation of dynamic property ET_Builder_Module_Divider::$defaults is deprecated in
/home/lubelscy/diuczko/wp/wp-content/themes/Divi/includes/builder/class-et-builder-element.php
on line
1331
Deprecated
: Creation of dynamic property ET_Builder_Module_Divider::$show_divider_options is deprecated in
/home/lubelscy/diuczko/wp/wp-content/themes/Divi/includes/builder/class-et-builder-element.php
on line
1331
Deprecated
: Creation of dynamic property ET_Builder_Module_Divider::$text_shadow is deprecated in
/home/lubelscy/diuczko/wp/wp-content/themes/Divi/includes/builder/class-et-builder-element.php
on line
1331
Deprecated
: Creation of dynamic property ET_Builder_Module_Divider::$margin_padding is deprecated in
/home/lubelscy/diuczko/wp/wp-content/themes/Divi/includes/builder/class-et-builder-element.php
on line
1331
Deprecated
: Creation of dynamic property ET_Builder_Module_Divider::$_additional_fields_options is deprecated in
/home/lubelscy/diuczko/wp/wp-content/themes/Divi/includes/builder/class-et-builder-element.php
on line
1331
Deprecated
: Creation of dynamic property ET_Builder_Module_Divider::$_original_content is deprecated in
/home/lubelscy/diuczko/wp/wp-content/themes/Divi/includes/builder/class-et-builder-element.php
on line
1331
Deprecated
: Creation of dynamic property ET_Builder_Module_Helper_MultiViewOptions::$inherited_props is deprecated in
/home/lubelscy/diuczko/wp/wp-content/themes/Divi/includes/builder/module/helpers/MultiViewOptions.php
on line
686
Deprecated
: Creation of dynamic property ET_Builder_Module_Helper_MultiViewOptions::$inherited_props is deprecated in
/home/lubelscy/diuczko/wp/wp-content/themes/Divi/includes/builder/module/helpers/MultiViewOptions.php
on line
686
Deprecated
: Creation of dynamic property ET_Builder_Module_Blurb::$text_shadow is deprecated in
/home/lubelscy/diuczko/wp/wp-content/themes/Divi/includes/builder/class-et-builder-element.php
on line
1331
Deprecated
: Creation of dynamic property ET_Builder_Module_Blurb::$margin_padding is deprecated in
/home/lubelscy/diuczko/wp/wp-content/themes/Divi/includes/builder/class-et-builder-element.php
on line
1331
Deprecated
: Creation of dynamic property ET_Builder_Module_Blurb::$_additional_fields_options is deprecated in
/home/lubelscy/diuczko/wp/wp-content/themes/Divi/includes/builder/class-et-builder-element.php
on line
1331
Deprecated
: Creation of dynamic property ET_Builder_Module_Blurb::$_original_content is deprecated in
/home/lubelscy/diuczko/wp/wp-content/themes/Divi/includes/builder/class-et-builder-element.php
on line
1331
Deprecated
: Creation of dynamic property ET_Builder_Module_Helper_MultiViewOptions::$inherited_props is deprecated in
/home/lubelscy/diuczko/wp/wp-content/themes/Divi/includes/builder/module/helpers/MultiViewOptions.php
on line
686
Deprecated
: Creation of dynamic property ET_Builder_Module_Image::$text_shadow is deprecated in
/home/lubelscy/diuczko/wp/wp-content/themes/Divi/includes/builder/class-et-builder-element.php
on line
1331
Deprecated
: Creation of dynamic property ET_Builder_Module_Image::$margin_padding is deprecated in
/home/lubelscy/diuczko/wp/wp-content/themes/Divi/includes/builder/class-et-builder-element.php
on line
1331
Deprecated
: Creation of dynamic property ET_Builder_Module_Image::$_additional_fields_options is deprecated in
/home/lubelscy/diuczko/wp/wp-content/themes/Divi/includes/builder/class-et-builder-element.php
on line
1331
Deprecated
: Creation of dynamic property ET_Builder_Module_Image::$_original_content is deprecated in
/home/lubelscy/diuczko/wp/wp-content/themes/Divi/includes/builder/class-et-builder-element.php
on line
1331
Deprecated
: Creation of dynamic property ET_Builder_Module_Helper_MultiViewOptions::$inherited_props is deprecated in
/home/lubelscy/diuczko/wp/wp-content/themes/Divi/includes/builder/module/helpers/MultiViewOptions.php
on line
686
Deprecated
: Creation of dynamic property ET_Builder_Module_Button::$text_shadow is deprecated in
/home/lubelscy/diuczko/wp/wp-content/themes/Divi/includes/builder/class-et-builder-element.php
on line
1331
Deprecated
: Creation of dynamic property ET_Builder_Module_Button::$margin_padding is deprecated in
/home/lubelscy/diuczko/wp/wp-content/themes/Divi/includes/builder/class-et-builder-element.php
on line
1331
Deprecated
: Creation of dynamic property ET_Builder_Module_Button::$_additional_fields_options is deprecated in
/home/lubelscy/diuczko/wp/wp-content/themes/Divi/includes/builder/class-et-builder-element.php
on line
1331
Deprecated
: Creation of dynamic property ET_Builder_Module_Button::$_original_content is deprecated in
/home/lubelscy/diuczko/wp/wp-content/themes/Divi/includes/builder/class-et-builder-element.php
on line
1331
Deprecated
: Creation of dynamic property ET_Builder_Module_Helper_MultiViewOptions::$inherited_props is deprecated in
/home/lubelscy/diuczko/wp/wp-content/themes/Divi/includes/builder/module/helpers/MultiViewOptions.php
on line
686
Deprecated
: Creation of dynamic property ET_Builder_Module_Helper_MultiViewOptions::$inherited_props is deprecated in
/home/lubelscy/diuczko/wp/wp-content/themes/Divi/includes/builder/module/helpers/MultiViewOptions.php
on line
686
Deprecated
: Creation of dynamic property ET_Builder_Module_Helper_MultiViewOptions::$inherited_props is deprecated in
/home/lubelscy/diuczko/wp/wp-content/themes/Divi/includes/builder/module/helpers/MultiViewOptions.php
on line
686
Deprecated
: Creation of dynamic property ET_Builder_Module_Helper_MultiViewOptions::$inherited_props is deprecated in
/home/lubelscy/diuczko/wp/wp-content/themes/Divi/includes/builder/module/helpers/MultiViewOptions.php
on line
686
Deprecated
: Creation of dynamic property ET_Builder_Module_Helper_MultiViewOptions::$inherited_props is deprecated in
/home/lubelscy/diuczko/wp/wp-content/themes/Divi/includes/builder/module/helpers/MultiViewOptions.php
on line
686
Deprecated
: Creation of dynamic property ET_Builder_Module_Helper_MultiViewOptions::$inherited_props is deprecated in
/home/lubelscy/diuczko/wp/wp-content/themes/Divi/includes/builder/module/helpers/MultiViewOptions.php
on line
686
Deprecated
: Creation of dynamic property ET_Builder_Module_Helper_MultiViewOptions::$inherited_props is deprecated in
/home/lubelscy/diuczko/wp/wp-content/themes/Divi/includes/builder/module/helpers/MultiViewOptions.php
on line
686
Deprecated
: Creation of dynamic property ET_Builder_Module_Helper_MultiViewOptions::$inherited_props is deprecated in
/home/lubelscy/diuczko/wp/wp-content/themes/Divi/includes/builder/module/helpers/MultiViewOptions.php
on line
686
Deprecated
: Creation of dynamic property ET_Builder_Module_Helper_MultiViewOptions::$inherited_props is deprecated in
/home/lubelscy/diuczko/wp/wp-content/themes/Divi/includes/builder/module/helpers/MultiViewOptions.php
on line
686
Deprecated
: Creation of dynamic property ET_Builder_Module_Helper_MultiViewOptions::$inherited_props is deprecated in
/home/lubelscy/diuczko/wp/wp-content/themes/Divi/includes/builder/module/helpers/MultiViewOptions.php
on line
686
Deprecated
: Creation of dynamic property ET_Builder_Module_Helper_MultiViewOptions::$inherited_props is deprecated in
/home/lubelscy/diuczko/wp/wp-content/themes/Divi/includes/builder/module/helpers/MultiViewOptions.php
on line
686
Deprecated
: Creation of dynamic property ET_Builder_Module_Helper_MultiViewOptions::$inherited_props is deprecated in
/home/lubelscy/diuczko/wp/wp-content/themes/Divi/includes/builder/module/helpers/MultiViewOptions.php
on line
686
Deprecated
: Creation of dynamic property ET_Builder_Module_Helper_MultiViewOptions::$inherited_props is deprecated in
/home/lubelscy/diuczko/wp/wp-content/themes/Divi/includes/builder/module/helpers/MultiViewOptions.php
on line
686
Deprecated
: Creation of dynamic property ET_Builder_Module_Helper_MultiViewOptions::$inherited_props is deprecated in
/home/lubelscy/diuczko/wp/wp-content/themes/Divi/includes/builder/module/helpers/MultiViewOptions.php
on line
686
Deprecated
: Creation of dynamic property ET_Builder_Module_Helper_MultiViewOptions::$inherited_props is deprecated in
/home/lubelscy/diuczko/wp/wp-content/themes/Divi/includes/builder/module/helpers/MultiViewOptions.php
on line
686
Deprecated
: Creation of dynamic property ET_Builder_Module_Helper_MultiViewOptions::$inherited_props is deprecated in
/home/lubelscy/diuczko/wp/wp-content/themes/Divi/includes/builder/module/helpers/MultiViewOptions.php
on line
686
Deprecated
: Creation of dynamic property ET_Builder_Module_Helper_MultiViewOptions::$inherited_props is deprecated in
/home/lubelscy/diuczko/wp/wp-content/themes/Divi/includes/builder/module/helpers/MultiViewOptions.php
on line
686
Deprecated
: Creation of dynamic property ET_Builder_Module_Helper_MultiViewOptions::$inherited_props is deprecated in
/home/lubelscy/diuczko/wp/wp-content/themes/Divi/includes/builder/module/helpers/MultiViewOptions.php
on line
686
Deprecated
: Creation of dynamic property ET_Builder_Module_Helper_MultiViewOptions::$inherited_props is deprecated in
/home/lubelscy/diuczko/wp/wp-content/themes/Divi/includes/builder/module/helpers/MultiViewOptions.php
on line
686
Deprecated
: Creation of dynamic property ET_Builder_Module_Helper_MultiViewOptions::$inherited_props is deprecated in
/home/lubelscy/diuczko/wp/wp-content/themes/Divi/includes/builder/module/helpers/MultiViewOptions.php
on line
686
Deprecated
: Creation of dynamic property ET_Builder_Module_Helper_MultiViewOptions::$inherited_props is deprecated in
/home/lubelscy/diuczko/wp/wp-content/themes/Divi/includes/builder/module/helpers/MultiViewOptions.php
on line
686
Deprecated
: Creation of dynamic property ET_Builder_Module_Helper_MultiViewOptions::$inherited_props is deprecated in
/home/lubelscy/diuczko/wp/wp-content/themes/Divi/includes/builder/module/helpers/MultiViewOptions.php
on line
686
Deprecated
: Creation of dynamic property ET_Builder_Module_Helper_MultiViewOptions::$inherited_props is deprecated in
/home/lubelscy/diuczko/wp/wp-content/themes/Divi/includes/builder/module/helpers/MultiViewOptions.php
on line
686
Deprecated
: Creation of dynamic property ET_Builder_Module_Helper_MultiViewOptions::$inherited_props is deprecated in
/home/lubelscy/diuczko/wp/wp-content/themes/Divi/includes/builder/module/helpers/MultiViewOptions.php
on line
686
Deprecated
: Creation of dynamic property ET_Builder_Module_Helper_MultiViewOptions::$inherited_props is deprecated in
/home/lubelscy/diuczko/wp/wp-content/themes/Divi/includes/builder/module/helpers/MultiViewOptions.php
on line
686
Deprecated
: Creation of dynamic property ET_Builder_Module_Helper_MultiViewOptions::$inherited_props is deprecated in
/home/lubelscy/diuczko/wp/wp-content/themes/Divi/includes/builder/module/helpers/MultiViewOptions.php
on line
686
Deprecated
: Creation of dynamic property ET_Builder_Module_Helper_MultiViewOptions::$inherited_props is deprecated in
/home/lubelscy/diuczko/wp/wp-content/themes/Divi/includes/builder/module/helpers/MultiViewOptions.php
on line
686
Deprecated
: Creation of dynamic property ET_Builder_Module_Helper_MultiViewOptions::$inherited_props is deprecated in
/home/lubelscy/diuczko/wp/wp-content/themes/Divi/includes/builder/module/helpers/MultiViewOptions.php
on line
686
Deprecated
: Creation of dynamic property ET_Builder_Module_Helper_MultiViewOptions::$inherited_props is deprecated in
/home/lubelscy/diuczko/wp/wp-content/themes/Divi/includes/builder/module/helpers/MultiViewOptions.php
on line
686
Deprecated
: Creation of dynamic property ET_Builder_Module_Helper_MultiViewOptions::$inherited_props is deprecated in
/home/lubelscy/diuczko/wp/wp-content/themes/Divi/includes/builder/module/helpers/MultiViewOptions.php
on line
686
Deprecated
: Creation of dynamic property ET_Builder_Module_Helper_MultiViewOptions::$inherited_props is deprecated in
/home/lubelscy/diuczko/wp/wp-content/themes/Divi/includes/builder/module/helpers/MultiViewOptions.php
on line
686
Deprecated
: Creation of dynamic property ET_Builder_Module_Helper_MultiViewOptions::$inherited_props is deprecated in
/home/lubelscy/diuczko/wp/wp-content/themes/Divi/includes/builder/module/helpers/MultiViewOptions.php
on line
686
Deprecated
: Creation of dynamic property ET_Builder_Module_Helper_MultiViewOptions::$inherited_props is deprecated in
/home/lubelscy/diuczko/wp/wp-content/themes/Divi/includes/builder/module/helpers/MultiViewOptions.php
on line
686
Deprecated
: Creation of dynamic property ET_Builder_Module_Helper_MultiViewOptions::$inherited_props is deprecated in
/home/lubelscy/diuczko/wp/wp-content/themes/Divi/includes/builder/module/helpers/MultiViewOptions.php
on line
686
Deprecated
: Creation of dynamic property ET_Builder_Module_Helper_MultiViewOptions::$inherited_props is deprecated in
/home/lubelscy/diuczko/wp/wp-content/themes/Divi/includes/builder/module/helpers/MultiViewOptions.php
on line
686
Deprecated
: Creation of dynamic property ET_Builder_Module_Helper_MultiViewOptions::$inherited_props is deprecated in
/home/lubelscy/diuczko/wp/wp-content/themes/Divi/includes/builder/module/helpers/MultiViewOptions.php
on line
686
Deprecated
: Creation of dynamic property ET_Builder_Module_Helper_MultiViewOptions::$inherited_props is deprecated in
/home/lubelscy/diuczko/wp/wp-content/themes/Divi/includes/builder/module/helpers/MultiViewOptions.php
on line
686
Deprecated
: Creation of dynamic property ET_Builder_Module_Helper_MultiViewOptions::$inherited_props is deprecated in
/home/lubelscy/diuczko/wp/wp-content/themes/Divi/includes/builder/module/helpers/MultiViewOptions.php
on line
686
Deprecated
: Creation of dynamic property ET_Builder_Module_Contact_Form::$child_item_text is deprecated in
/home/lubelscy/diuczko/wp/wp-content/themes/Divi/includes/builder/class-et-builder-element.php
on line
1331
Deprecated
: Creation of dynamic property ET_Builder_Module_Contact_Form::$text_shadow is deprecated in
/home/lubelscy/diuczko/wp/wp-content/themes/Divi/includes/builder/class-et-builder-element.php
on line
1331
Deprecated
: Creation of dynamic property ET_Builder_Module_Contact_Form::$margin_padding is deprecated in
/home/lubelscy/diuczko/wp/wp-content/themes/Divi/includes/builder/class-et-builder-element.php
on line
1331
Deprecated
: Creation of dynamic property ET_Builder_Module_Contact_Form::$_additional_fields_options is deprecated in
/home/lubelscy/diuczko/wp/wp-content/themes/Divi/includes/builder/class-et-builder-element.php
on line
1331
Deprecated
: Creation of dynamic property ET_Builder_Module_Contact_Form::$_original_content is deprecated in
/home/lubelscy/diuczko/wp/wp-content/themes/Divi/includes/builder/class-et-builder-element.php
on line
1331
Deprecated
: Creation of dynamic property ET_Builder_Module_Contact_Form_Item::$advanced_setting_title_text is deprecated in
/home/lubelscy/diuczko/wp/wp-content/themes/Divi/includes/builder/class-et-builder-element.php
on line
1331
Deprecated
: Creation of dynamic property ET_Builder_Module_Contact_Form_Item::$settings_text is deprecated in
/home/lubelscy/diuczko/wp/wp-content/themes/Divi/includes/builder/class-et-builder-element.php
on line
1331
Deprecated
: Creation of dynamic property ET_Builder_Module_Contact_Form_Item::$text_shadow is deprecated in
/home/lubelscy/diuczko/wp/wp-content/themes/Divi/includes/builder/class-et-builder-element.php
on line
1331
Deprecated
: Creation of dynamic property ET_Builder_Module_Contact_Form_Item::$margin_padding is deprecated in
/home/lubelscy/diuczko/wp/wp-content/themes/Divi/includes/builder/class-et-builder-element.php
on line
1331
Deprecated
: Creation of dynamic property ET_Builder_Module_Contact_Form_Item::$_additional_fields_options is deprecated in
/home/lubelscy/diuczko/wp/wp-content/themes/Divi/includes/builder/class-et-builder-element.php
on line
1331
Deprecated
: Creation of dynamic property ET_Builder_Module_Contact_Form_Item::$_original_content is deprecated in
/home/lubelscy/diuczko/wp/wp-content/themes/Divi/includes/builder/class-et-builder-element.php
on line
1331
Deprecated
: Creation of dynamic property ET_Builder_Module_Helper_MultiViewOptions::$inherited_props is deprecated in
/home/lubelscy/diuczko/wp/wp-content/themes/Divi/includes/builder/module/helpers/MultiViewOptions.php
on line
686
Deprecated
: Creation of dynamic property ET_Builder_Module_Helper_MultiViewOptions::$inherited_props is deprecated in
/home/lubelscy/diuczko/wp/wp-content/themes/Divi/includes/builder/module/helpers/MultiViewOptions.php
on line
686
Deprecated
: Creation of dynamic property ET_Builder_Module_Helper_MultiViewOptions::$inherited_props is deprecated in
/home/lubelscy/diuczko/wp/wp-content/themes/Divi/includes/builder/module/helpers/MultiViewOptions.php
on line
686
Deprecated
: Creation of dynamic property ET_Builder_Module_Helper_MultiViewOptions::$inherited_props is deprecated in
/home/lubelscy/diuczko/wp/wp-content/themes/Divi/includes/builder/module/helpers/MultiViewOptions.php
on line
686
Deprecated
: Creation of dynamic property ET_Builder_Module_Helper_MultiViewOptions::$inherited_props is deprecated in
/home/lubelscy/diuczko/wp/wp-content/themes/Divi/includes/builder/module/helpers/MultiViewOptions.php
on line
686
Deprecated
: Creation of dynamic property ET_Builder_Module_Helper_MultiViewOptions::$inherited_props is deprecated in
/home/lubelscy/diuczko/wp/wp-content/themes/Divi/includes/builder/module/helpers/MultiViewOptions.php
on line
686
Deprecated
: Creation of dynamic property ET_Builder_Module_Helper_MultiViewOptions::$inherited_props is deprecated in
/home/lubelscy/diuczko/wp/wp-content/themes/Divi/includes/builder/module/helpers/MultiViewOptions.php
on line
686
Deprecated
: Creation of dynamic property ET_Builder_Module_Helper_MultiViewOptions::$inherited_props is deprecated in
/home/lubelscy/diuczko/wp/wp-content/themes/Divi/includes/builder/module/helpers/MultiViewOptions.php
on line
686
Deprecated
: Creation of dynamic property ET_Builder_Module_Helper_MultiViewOptions::$inherited_props is deprecated in
/home/lubelscy/diuczko/wp/wp-content/themes/Divi/includes/builder/module/helpers/MultiViewOptions.php
on line
686
Deprecated
: Creation of dynamic property ET_Builder_Module_Helper_MultiViewOptions::$inherited_props is deprecated in
/home/lubelscy/diuczko/wp/wp-content/themes/Divi/includes/builder/module/helpers/MultiViewOptions.php
on line
686
Deprecated
: Creation of dynamic property ET_Builder_Module_Helper_MultiViewOptions::$inherited_props is deprecated in
/home/lubelscy/diuczko/wp/wp-content/themes/Divi/includes/builder/module/helpers/MultiViewOptions.php
on line
686
Deprecated
: Creation of dynamic property ET_Builder_Module_Helper_MultiViewOptions::$inherited_props is deprecated in
/home/lubelscy/diuczko/wp/wp-content/themes/Divi/includes/builder/module/helpers/MultiViewOptions.php
on line
686
Deprecated
: Creation of dynamic property ET_Builder_Module_Helper_MultiViewOptions::$inherited_props is deprecated in
/home/lubelscy/diuczko/wp/wp-content/themes/Divi/includes/builder/module/helpers/MultiViewOptions.php
on line
686
Deprecated
: Creation of dynamic property ET_Builder_Module_Helper_MultiViewOptions::$inherited_props is deprecated in
/home/lubelscy/diuczko/wp/wp-content/themes/Divi/includes/builder/module/helpers/MultiViewOptions.php
on line
686
Deprecated
: Creation of dynamic property ET_Builder_Module_Helper_MultiViewOptions::$inherited_props is deprecated in
/home/lubelscy/diuczko/wp/wp-content/themes/Divi/includes/builder/module/helpers/MultiViewOptions.php
on line
686
Deprecated
: Creation of dynamic property ET_Builder_Module_Helper_MultiViewOptions::$inherited_props is deprecated in
/home/lubelscy/diuczko/wp/wp-content/themes/Divi/includes/builder/module/helpers/MultiViewOptions.php
on line
686
Deprecated
: Creation of dynamic property ET_Builder_Module_Helper_MultiViewOptions::$inherited_props is deprecated in
/home/lubelscy/diuczko/wp/wp-content/themes/Divi/includes/builder/module/helpers/MultiViewOptions.php
on line
686
Deprecated
: Creation of dynamic property ET_Builder_Module_Helper_MultiViewOptions::$inherited_props is deprecated in
/home/lubelscy/diuczko/wp/wp-content/themes/Divi/includes/builder/module/helpers/MultiViewOptions.php
on line
686
Deprecated
: Creation of dynamic property ET_Builder_Module_Helper_MultiViewOptions::$inherited_props is deprecated in
/home/lubelscy/diuczko/wp/wp-content/themes/Divi/includes/builder/module/helpers/MultiViewOptions.php
on line
686
Deprecated
: Creation of dynamic property ET_Builder_Module_Helper_MultiViewOptions::$inherited_props is deprecated in
/home/lubelscy/diuczko/wp/wp-content/themes/Divi/includes/builder/module/helpers/MultiViewOptions.php
on line
686
Deprecated
: Creation of dynamic property ET_Builder_Module_Helper_MultiViewOptions::$inherited_props is deprecated in
/home/lubelscy/diuczko/wp/wp-content/themes/Divi/includes/builder/module/helpers/MultiViewOptions.php
on line
686
Deprecated
: Creation of dynamic property ET_Builder_Module_Video::$text_shadow is deprecated in
/home/lubelscy/diuczko/wp/wp-content/themes/Divi/includes/builder/class-et-builder-element.php
on line
1331
Deprecated
: Creation of dynamic property ET_Builder_Module_Video::$margin_padding is deprecated in
/home/lubelscy/diuczko/wp/wp-content/themes/Divi/includes/builder/class-et-builder-element.php
on line
1331
Deprecated
: Creation of dynamic property ET_Builder_Module_Video::$_additional_fields_options is deprecated in
/home/lubelscy/diuczko/wp/wp-content/themes/Divi/includes/builder/class-et-builder-element.php
on line
1331
Deprecated
: Creation of dynamic property ET_Builder_Module_Video::$_original_content is deprecated in
/home/lubelscy/diuczko/wp/wp-content/themes/Divi/includes/builder/class-et-builder-element.php
on line
1331
Deprecated
: Creation of dynamic property ET_Builder_Module_Helper_MultiViewOptions::$inherited_props is deprecated in
/home/lubelscy/diuczko/wp/wp-content/themes/Divi/includes/builder/module/helpers/MultiViewOptions.php
on line
686
Deprecated
: Creation of dynamic property ET_Builder_Module_Helper_MultiViewOptions::$inherited_props is deprecated in
/home/lubelscy/diuczko/wp/wp-content/themes/Divi/includes/builder/module/helpers/MultiViewOptions.php
on line
686
Deprecated
: Creation of dynamic property ET_Builder_Module_Fullwidth_Map::$fullwidth is deprecated in
/home/lubelscy/diuczko/wp/wp-content/themes/Divi/includes/builder/class-et-builder-element.php
on line
1331
Deprecated
: Creation of dynamic property ET_Builder_Module_Fullwidth_Map::$child_item_text is deprecated in
/home/lubelscy/diuczko/wp/wp-content/themes/Divi/includes/builder/class-et-builder-element.php
on line
1331
Deprecated
: Creation of dynamic property ET_Builder_Module_Fullwidth_Map::$text_shadow is deprecated in
/home/lubelscy/diuczko/wp/wp-content/themes/Divi/includes/builder/class-et-builder-element.php
on line
1331
Deprecated
: Creation of dynamic property ET_Builder_Module_Fullwidth_Map::$margin_padding is deprecated in
/home/lubelscy/diuczko/wp/wp-content/themes/Divi/includes/builder/class-et-builder-element.php
on line
1331
Deprecated
: Creation of dynamic property ET_Builder_Module_Fullwidth_Map::$_additional_fields_options is deprecated in
/home/lubelscy/diuczko/wp/wp-content/themes/Divi/includes/builder/class-et-builder-element.php
on line
1331
Deprecated
: Creation of dynamic property ET_Builder_Module_Fullwidth_Map::$_original_content is deprecated in
/home/lubelscy/diuczko/wp/wp-content/themes/Divi/includes/builder/class-et-builder-element.php
on line
1331
Deprecated
: Creation of dynamic property ET_Builder_Module_Map_Item::$advanced_setting_title_text is deprecated in
/home/lubelscy/diuczko/wp/wp-content/themes/Divi/includes/builder/class-et-builder-element.php
on line
1331
Deprecated
: Creation of dynamic property ET_Builder_Module_Map_Item::$settings_text is deprecated in
/home/lubelscy/diuczko/wp/wp-content/themes/Divi/includes/builder/class-et-builder-element.php
on line
1331
Deprecated
: Creation of dynamic property ET_Builder_Module_Map_Item::$text_shadow is deprecated in
/home/lubelscy/diuczko/wp/wp-content/themes/Divi/includes/builder/class-et-builder-element.php
on line
1331
Deprecated
: Creation of dynamic property ET_Builder_Module_Map_Item::$margin_padding is deprecated in
/home/lubelscy/diuczko/wp/wp-content/themes/Divi/includes/builder/class-et-builder-element.php
on line
1331
Deprecated
: Creation of dynamic property ET_Builder_Module_Map_Item::$_additional_fields_options is deprecated in
/home/lubelscy/diuczko/wp/wp-content/themes/Divi/includes/builder/class-et-builder-element.php
on line
1331
Deprecated
: Creation of dynamic property ET_Builder_Module_Map_Item::$_original_content is deprecated in
/home/lubelscy/diuczko/wp/wp-content/themes/Divi/includes/builder/class-et-builder-element.php
on line
1331
Deprecated
: Creation of dynamic property ET_Builder_Module_Helper_MultiViewOptions::$inherited_props is deprecated in
/home/lubelscy/diuczko/wp/wp-content/themes/Divi/includes/builder/module/helpers/MultiViewOptions.php
on line
686
Przeżyjcie wspólną, ekscytującą przygodę ze złotnictwem, podczas której będziecie mogli własnoręcznie wykonać swoje, wyjątkowe obrączki ślubne. Dzięki warsztatom możecie mieć piękne wspomnienia nie tylko z wesela ale również z organizacji ślubu.
Zaczynamy od projektu
Pierwsze spotkanie z projektantem to poszukiwanie idealnego modelu obrączek. Po jego wyborze, projektant przedstawia metodę pracy, która będzie najbardziej pasować do realizacji wzoru, oraz wycenę warsztatów.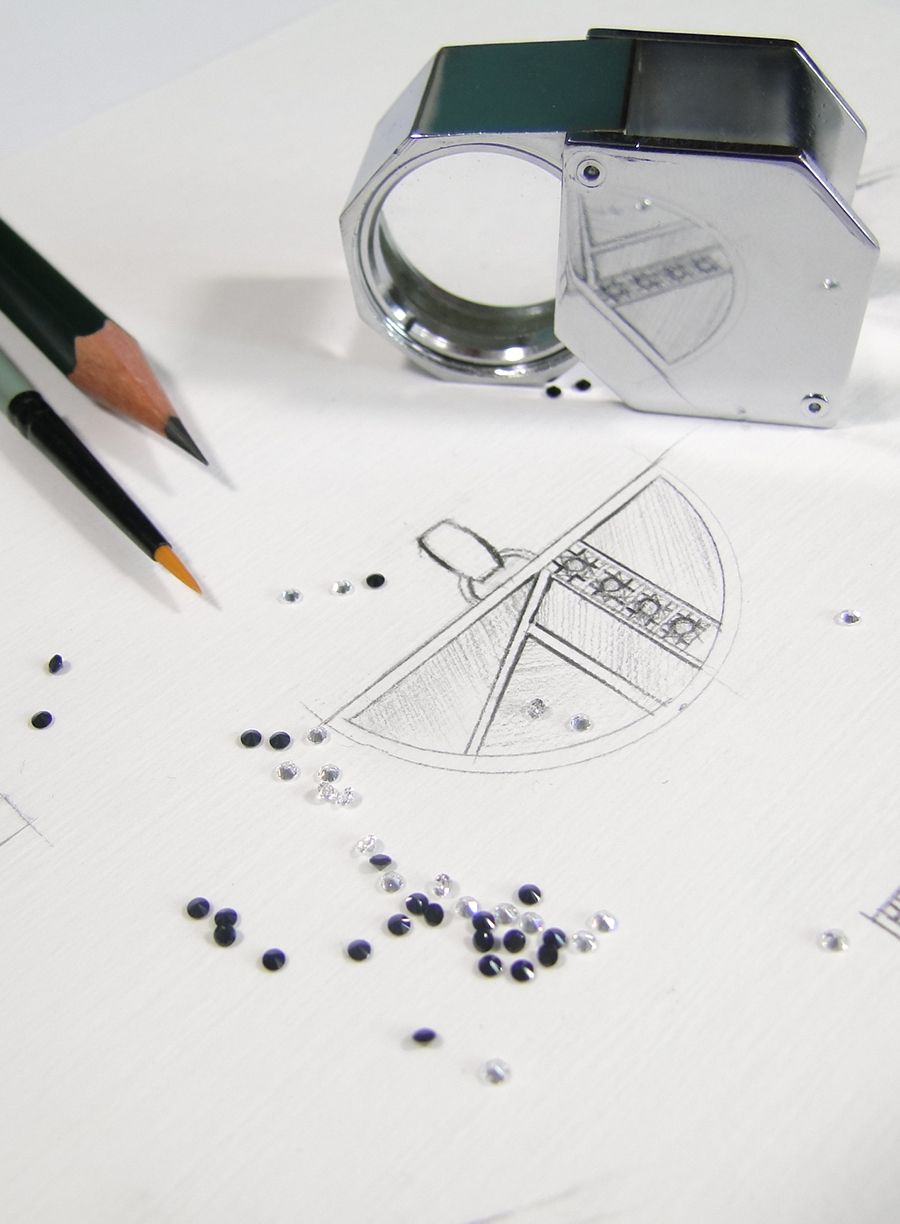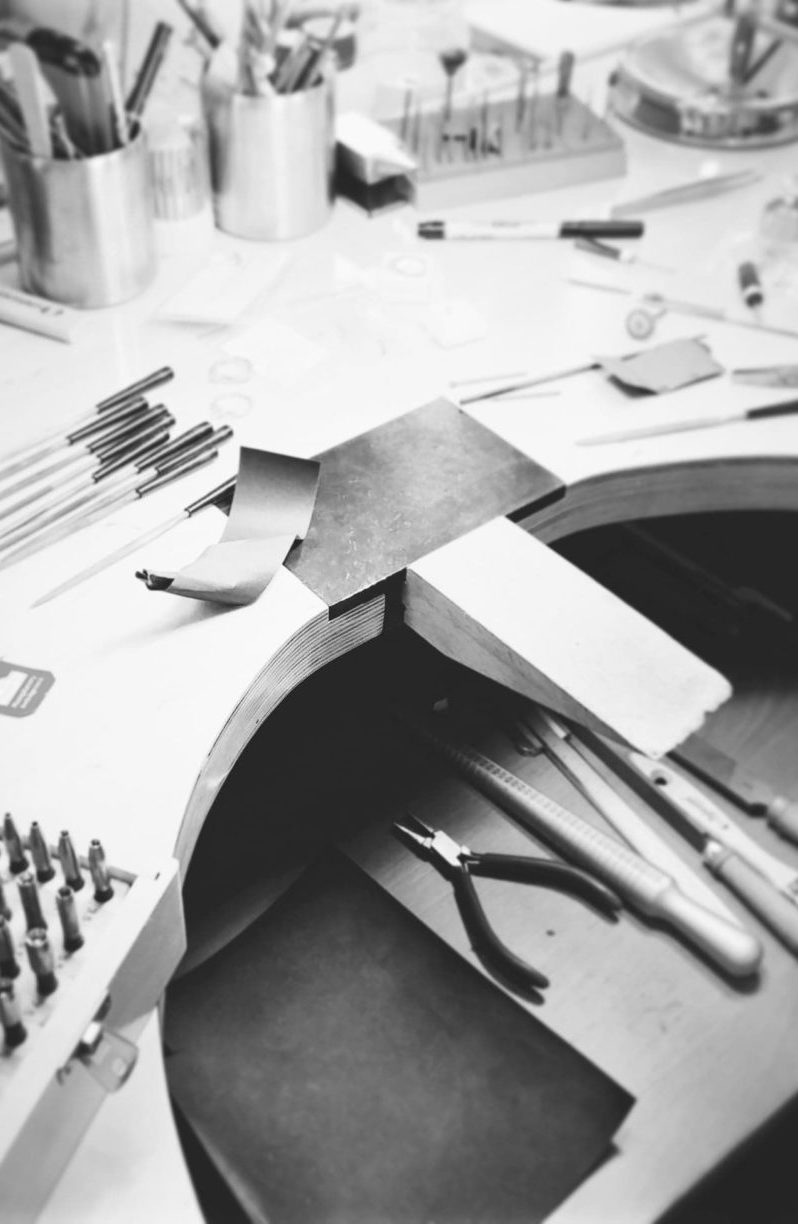 Przebieg warsztatów
Podczas warsztatów narzeczeni żarzą, walcują, gną, szlifują i polerują swoje wymarzone obrączki – a wszystko to pod okiem doświadczonego złotnika. Obrączki wykonywane są ze złota próby 585, czyli najczęściej wykorzystywanego ,,złotego środka" pomiędzy zawartością czystego kruszcu a trwałością gotowego wyrobu. Na warsztatach możliwe jest wykonanie dowolnego modelu obrączek
Gotowa realizacja
Wykonane przez narzeczonych obrączki w niczym nie odbiegają od wyrobów z renomowanych salonów jubilerskich. Wykwalifikowani złotnicy czuwają nad tym, aby każdy etap prac przebiegał bez żadnych zakłóceń.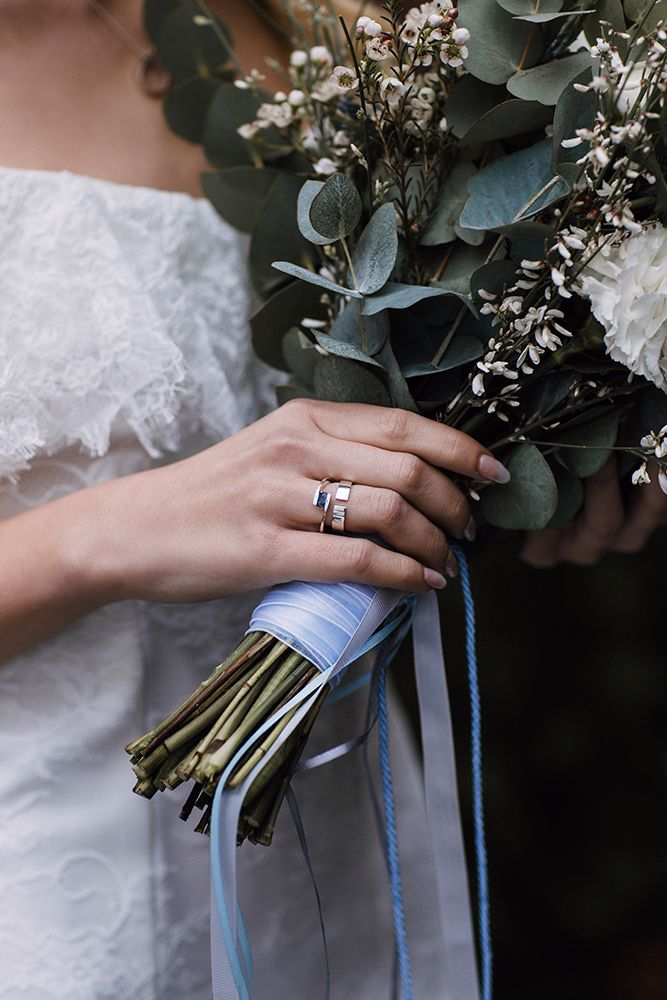 Dzień, w którym bierzemy ślub, to jeden z tych dni, które zapamiętujemy na całe życie. Oprócz wspomnień, zostają po nim zdjęcia oraz obrączki. To właśnie one są jedyną materialną i najtrwalszą pamiątką Waszego ślubu. Dlatego warto zadbać, by były wyjątkowe i dokładnie takie, o jakich marzyliście. Nie idźcie na kompromisy.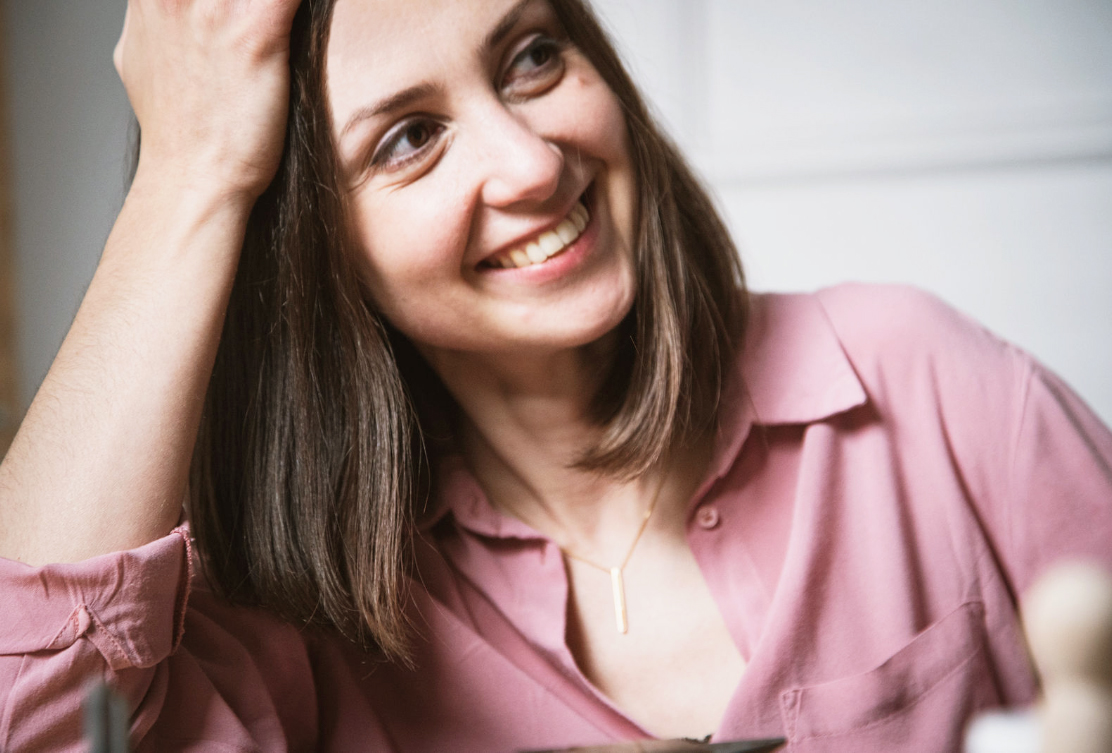 Umożliwiamy Klientom nadanie drugiego życia zalegającym w ich szufladach złotym wyrobom. Przetapiamy starą biżuterię, połamane łańcuszki lub kolczyki, które zdążyły już wyjść z mody, a następnie przekuwamy je w pierścionki zaręczynowe i ślubne obrączki.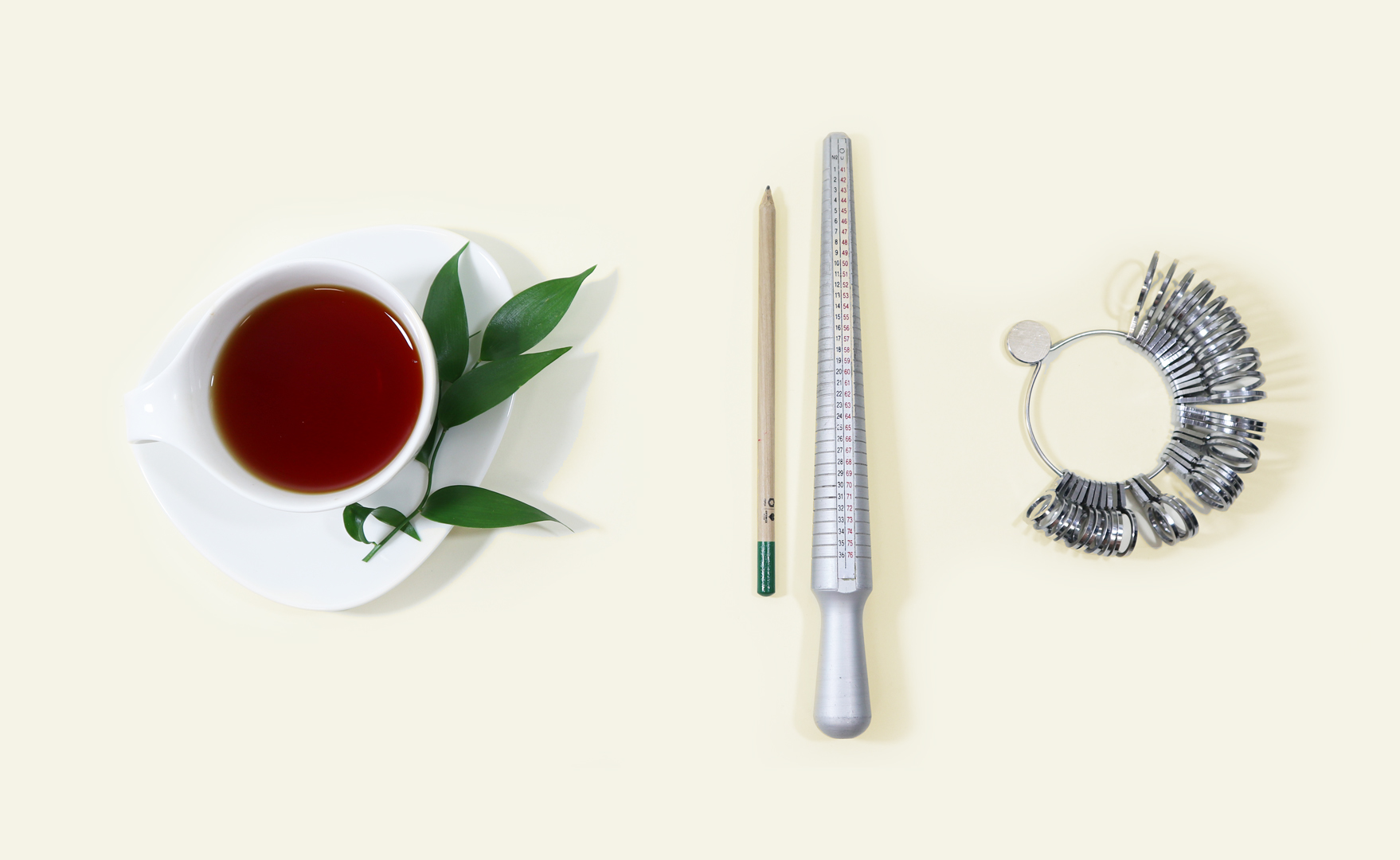 Podoba Ci się niestandardowy model obrączek? A może pragniesz wziąć udział w warsztatach? Zarezerwuj termin konsultacji już dziś. Czekamy na Ciebie w pracowni z aromatyczną kawą i herbatą!
To tylko kilka ciekawych modeli obrączek, które możemy dla Ciebie wykonać.
Masz własny pomysł? Chętnie go zrealizujemy!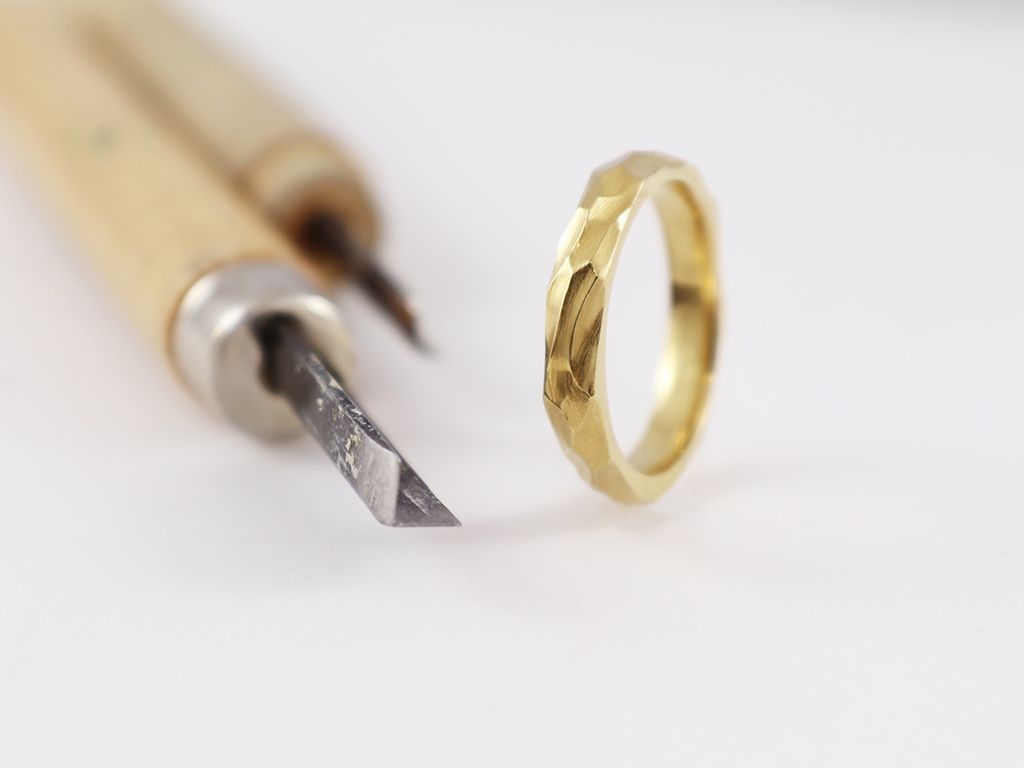 Obrączki rzeźbione
To najbardziej rzeźbiarski model, jaki można sobie wyobrazić. Te obrączki to małe, niepowtarzalne dzieła sztuki.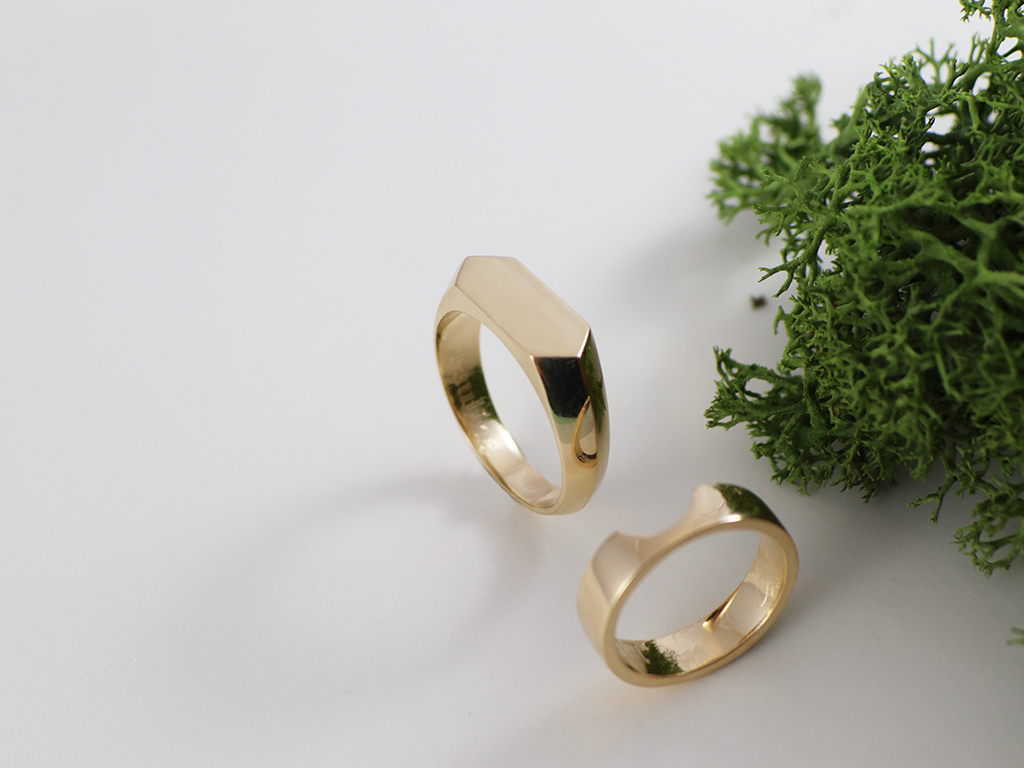 Obrączki profilowane
Kto powiedział, że obrączki mają być okrągłe
.
? Wyraź siebie poprzez nietypowy design.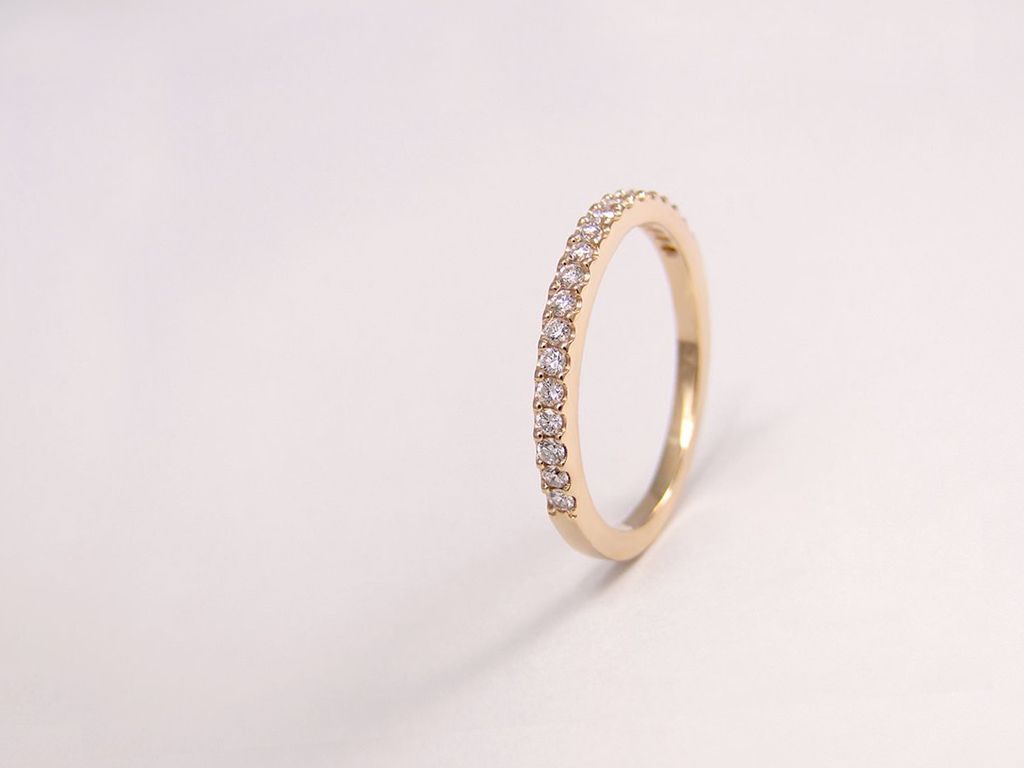 Obrączka z diamentami
Minimalistyczna obrączka w stylu boho. Która kobieta nie kocha diamentów?
Adres pracowni
ul. Mielęckiego 4
Katowice
Kontakt
+48 693 394 898
office@diuczko.com
Spotkania z klientami
Od poniedziałku do piątku w godzinach 10:00-18:00
Sobota w godzinach 10:00-15:00
Prosimy o wcześniejszy kontakt telefoniczny.